Buenos Aires, Argentina — A popular Argentine social media influencer's crowdfunding campaign to pay off the debt of Club Atlético Independiente has come under scrutiny from watchdogs who are concerned with irregularities in the campaign to help lift the storied soccer team out of debt.
Santiago Maratea, who has 3.7 million followers on Instagram, has already raised ARS 850 million (around USD $3.4 million) for the team who has accumulated over USD $20 million in debt and has been sanctioned by soccer's international governing body, FIFA.
The crowdfunding campaign has been controversial as Maretea himself reportedly takes a cut of the donations, and the Instagrammer has also posted online asking fans to make donations via "Mercado Credito," a credit provider from Argentine online marketplace giant Mercado Libre, that often offers exorbitant interest rates.
"There was a bad smell in all this. We decided to intervene in defense of Independiente and public savings," said Argentina's Inspector General Ricardo Nissen. "It is nothing more than the willingness of the contributors to collaborate with an end as noble as saving a football club."
How Club Atlético Independiente got so far in the hole
In Argentina, football clubs are owned by fans through a membership system, and fans vote for their club front office positions, usually for a term of four years.
Last year, fed up with the way things were being run, voters elected popular TV host Fabián Doman to replace Hugo Moyano, a head of a trucker's union, as president of the team.
Moyano's administration has been stained by poor financial management not only with players, but also with unions, organizations and even supermarkets. A financial report published by Doman's team when he took office in October 2022 stated that the club's total debt was close to ARS $7 billion (around USD $28 million).
The USD $20 million debt that has been targeted by the crowdfunding corresponds to money owed to players, clubs and agents. Apart from that, Moyano left the club owing money to the players union, hotels, a bus company and a sandwich store, among many others. The club even reportedly owes USD $60,000 to a Chinese supermarket.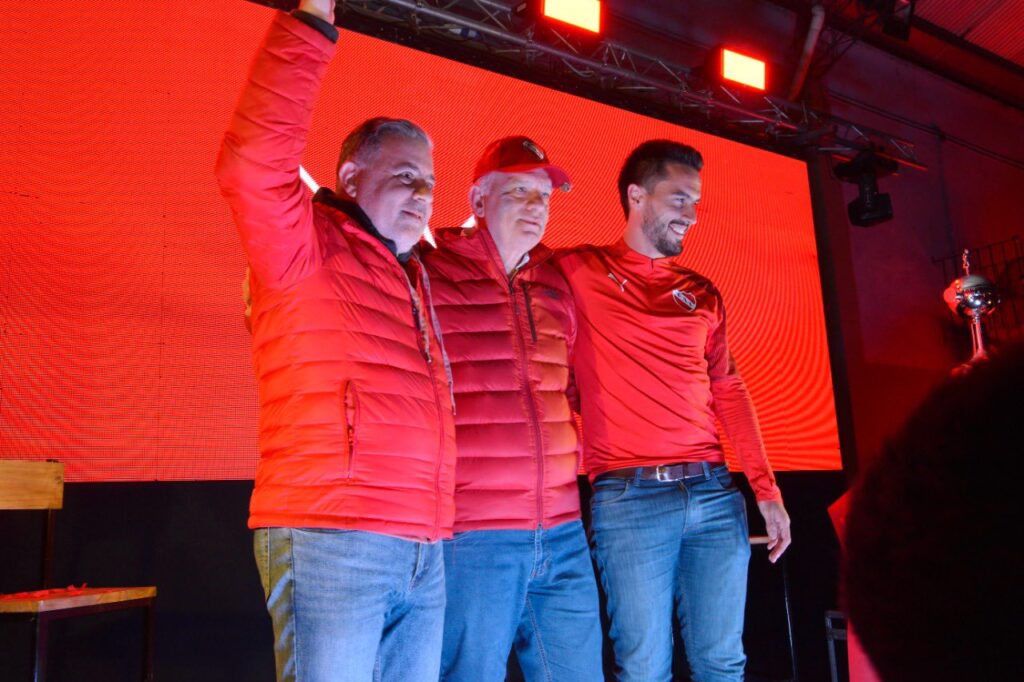 After serving just six months as president, Doman resigned on April 11, complaining about the horrible financial state of the club and poor play results. "They told me there was going to be an economic project but there wasn't," said the former TV host to the press after resigning. Vice President Nestor Grindetti stepped in to helm the troubled team after Doman's exit.
Independiente has faulted on paying player salaries and other debts and has been sanctioned by FIFA, barring them from purchasing any other players until their debts are paid off. The front office uncertainty has discouraged anyone from coming in to lead the team as well.
As the club inches closer to bankruptcy and relegation to a lower league for its poor performance, fans and employees had received a welcome sign of relief in recent weeks from an unlikely but influential social media influencer, Santiago Maratea.
An influencer and a last-ditch crowdfunding campaign
Maratea, a 30 year old influencer who became famous online for prompting crowdfunding campaigns for social good initiatives, offered his services to the club on April 11 after "receiving tons of messages from the fans" asking for help. Weeks later, it became a reality.
"The crowdfunding for 'El Rojo,' the crowdfunding of the fans, officially starts," tweeted Maratea on April 27, referring to the team's nickname. "The debt is 20 million dollars, if 2.2 million people put up ARS 4.000 we will be able to pay the total." Three hours later, more than ARS 200 million had been collected, around USD $900,000. The crowdfunding is being hosted through Mercado Pago, the country's most popular digital wallet.
But soon, the trust linked to the crowdfunding campaign began to raise eyebrows amongst financial and judicial watchdogs. On May 31, the trust was found to be "irregular and inefficient" by the General Inspection of Justice (IGJ). The trust, settled in the southern province of Neuquén due to their "friendliness for administrative procedures," according to the trust's lawyer, Claudio Levy, will now be investigated judicially by the IGJ.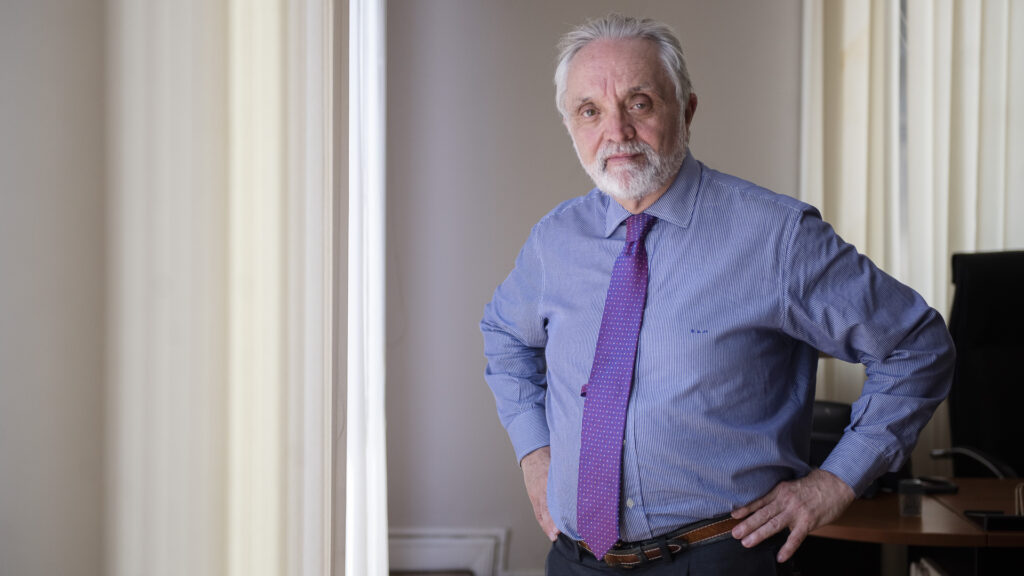 Also, Ricardo Nissen, head of the IGJ, added that "it is true that in the original contract there is a monthly remuneration of USD $30,000 for Maratea," and stipulates that the influencer will receive 5% of the total amount collected for the fundraiser. According to Maratea, that percentage was stipulated by law, but the law only says that the fiduciary has the right to an economic retribution defined in the contract signed by all parties.
The influencer denied receiving the monthly stipend in USD at first, but then clarified that this was stipulated in the first contract, but he added an addendum to not having to receive that money. "That payment plan of $30,000, which is to cover the 5%, is once a month. I should have collected it but asked not to do so," stated Maratea.
The Federal Administration of Public Income (AFIP) has been closely watching the campaign, as some say it could be a great money laundering mechanism, as many donations remain anonymous. "When the information exceeds a contribution amount, the different banks, through the Central Bank, inform us," said Carlos Castagneto, director of AFIP in talks with TyC Sports.
In one of many controversies, Maratea posted an Instagram story on May 11 where he encouraged people who didn't have any money, to donate using "Mercado Crédito," a digital loan system that, depending on the user, has an interest rate of up to 200% and ends up in the hands of the hosting company.On June 2, Nissen, the head of the IGJ, insisted on the suspension of the crowdfunding campaign until every irregularity detected gets clarified and demanded that no more money be collected until the trust is registered in the country's capital.