Espacio incubator announces the launch of The Bitcoin Mag on Friday. The Bitcoin Mag is a digital magazine reporting and analyzing the world of cryptocurrencies, blockchain and financial technology.
The website is dedicated to charting the latest and most important trends in an area that is gaining fast attention and scale. The site's 'About page' states, "It's too soon to tell how or what will become of the subsectors Bitcoin has germinated. But what is becoming clear is that the technology developed is different in its most fundamental nature, and has the potential to be as disruptive as any technology could hope to be."
"The bitcoin and cryptocurrency space continues to gain traction, and we're really exciting about continuing to invest in media in this space. Ben has done an amazing job building this publication, and we look forward to continued growth," said Espacio CEO Conrad Egusa, who is a former VentureBeat writer and is a Global Mentor at 500 Startups. Egusa is the co-founder of Espacio along with Eddie Arrieta.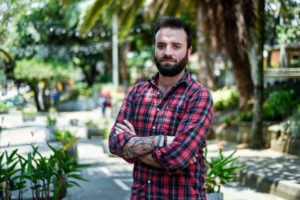 The Bitcoin Mag's editor will be Ben Allen, a writer and former resident of London's tech startup scene.
"It always feel good to create something," Allen said. "With The Bitcoin Mag we have the opportunity to report and analyze one of the most important developments in the tech industry. The potentials of cryptocurrencies and blockchain are substantial and the future of each is uncertain, it's exciting times.
"We hope to create our own voice and our own take on the sector, and to challenge some of the prevailing wisdom."
Upcoming investments include an expansion of its editorial newsroom, investments into video, and a series of events in 2018.