Buenos Aires, Argentina — Argentina, famous worldwide for the quality of beef raised on its sprawling Pampas, is facing a decline in red meat consumption at home.
Meat industry representatives point to high inflation and cheaper alternatives to red meat as potential short-term reasons why Argentines are consuming less beef domestically. But are low beef diets a temporary phenomenon brought on by tough economic times, or is Argentina experiencing a paradigm shift that could forever change the contents of their famed asados?
Red meat consumption in Argentina has been steadily declining since the 1970s, but has been accelerated in the past few years.
The latest reports from the Chamber of Industry and Commerce of Meat and Derivatives of Argentina (CICCRA) show that red meat consumption has dropped over a period of the last four years.
In 2018, an average Argentine ate 57.8 kilograms of red meat per year, but in 2022 that number decreased to 47 kilograms per year, setting a record low since the 1920s.
"The only explanation is the drop in the purchasing power of the salary," Miguel Schiariti, president of the CICCRA, told Argentina Reports about the decline in domestic beef sales. "Supply is abundant but consumption keeps falling. Prices haven't moved for four months and the rest of the economy is growing at six or seven percent," he stated.
Using IPVCA's (Institute for the Promotion of Argentine Beef, a non-State public organism) index of beef prices, in the last four years, the price of one kilogram of "bife angosto" (narrow steak) went from around $184 ARS in 2018 to $1,176 ARS in September of 2022 (from about USD $4 to $7 using the official exchange rate).
With the average yearly inflation rate hovering around 50% since 2019, analysts expect Argentina's inflation to surpass 100% in 2022. Many everyday Argentines feel the impact when strolling the supermarket aisles, and currently, 36% of the population is considered below the poverty line.
"The domestic market is going through difficult times," explained Mr. Schiariti. "This caused the price of live animals to fall by around 15% in the last four months. In consequence, there was no increase in prices at the counter and they remained stable."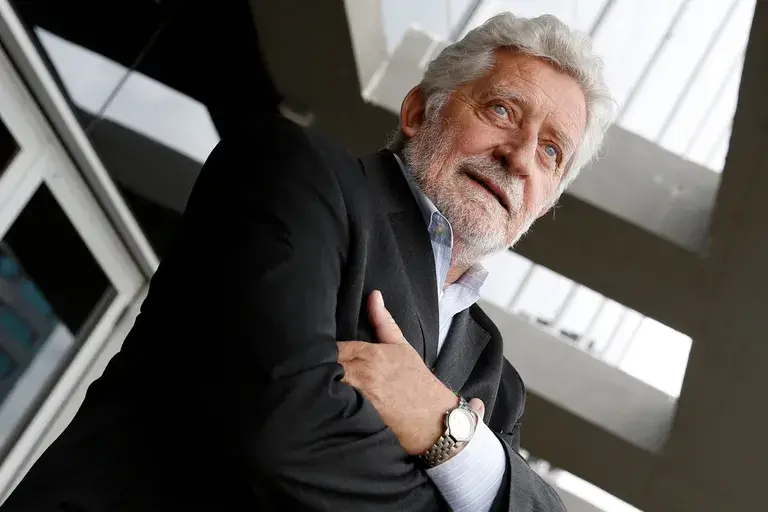 Argentina's beef industry doesn't just rely on its domestic market, however, and worldwide, it was ranked as the fifth largest exporter of beef last year.
Unlike its internal consumption, data show that the country's beef production has remained relatively stable since 1975, fluctuating between 2.5 and 3 million tons of bovine meat produced per year. Last year, just under 3 million tons were exported, a slight drop from 3.2 million tons in 2020, according to the argo news website Agrositio.com.
"The export industry is working relatively well, but it is affected by the international problem regarding the growth of the world economy that hit our main buyer of meat abroad, China, very hard," saidMr. Schiariti. "China takes 75% of the volume of meat that we export."
Despite the record low beef consumption, Argentines are not eating less animal protein, but rather looking for cheaper alternatives.
"The genetics and competitiveness of both pig and poultry production increased, and the prices took off," said the CICCRA president. "Today, with a kilo of beef you can buy three kilos of whole chicken."
Meatless diets have also grown in popularity in Argentina. According to a 2021 report from the College of Nutritionists of the Province of Buenos Aires, around 12% of adult Argentines are either vegan or vegetarian. This number rose from 9% of 2019.
Mr. Schiariti still doesn't see meatless diets as an existential threat to his industry. "We'll see if this trend is here to stay or not," he said. "Those who are most likely to stop consuming or eat less meat are centennials [those born after 1997 and also referred to as Generation Z]. As they grow, are they going to stay in this posture or are they going to vary it over time?," he asked.
Despite this, Mr. Schiariti doesn't think domestic meat consumption will ever return to where it had been in the past. "I think that beef consumption in Argentina will keep falling," he said. "If we look at first world countries, the US consumes 35 kilograms per year [per person], in Europe 20 kilograms of beef is consumed [per year per person]. The international trend would be this."