Buenos Aires, Argentina — Argentina will hold general elections this October and although a list of candidates has not been fully defined, a number of potential presidential prospects are already emerging.
Coming off of a year of record-setting inflation not seen since the early 1990s, and with 40% of Argentines living below the poverty line, candidates entering this year's presidential race will be dragged into an extremely polarized society eager for a respite.
Argentina Reports spoke with two political scholars — Nicolás Dvoskin, former professor of politics and economics at the University of Buenos Aires and current post-doctoral researcher at the Center for Labor Studies and Research (CONICET); and María Agustina Etura, a political science graduate from the University of Buenos Aires — about potential candidates and their political orientation, economic ideology and how they may interact on an international scale.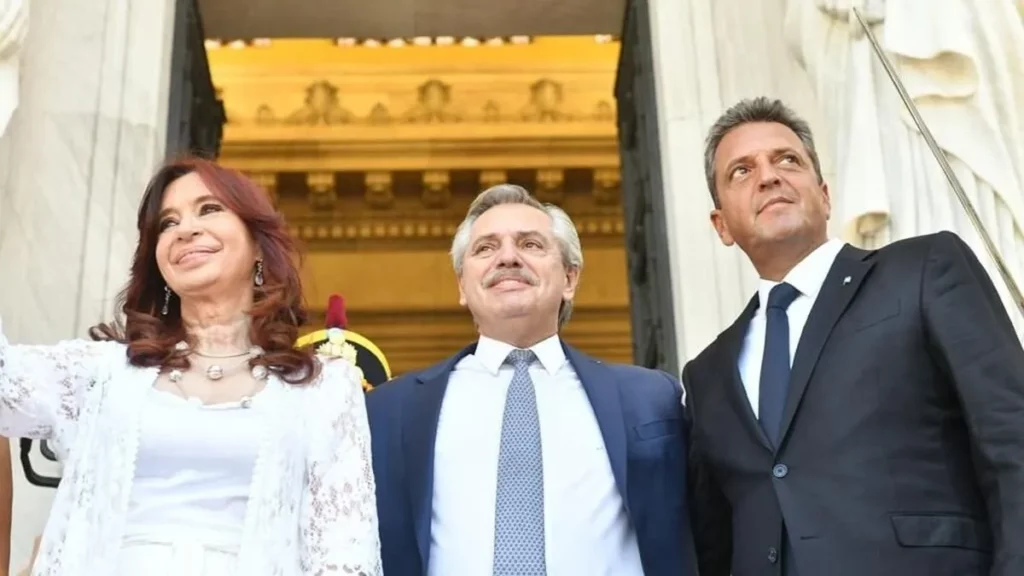 Alberto Fernández (Age: 63; Political Affiliation: Frente de Todos; Orientation: center-left)
Currently president of Argentina, Alberto Fernández assumed office in December 2019 and had a rough start due to the COVID-19 pandemic. His public acceptance went from bad to worse throughout his administration as the country's inflation broke a 30-year record, hitting 94.8% for the year in 2022.
Political platform
"Fernández is the one with the most complicated panorama," Agustina Etura told Argentina Reports. "His main campaign pillars could be to improve the economy, maintain its moderate position in relation to the opposition and business groups, and maintain the inclusive profile he has had with other Latin American countries."
Economy
According to Nicolás Dvoskin, if Fernández gets reelected, he would "search for some new international financier, some return to the capital market, a search for new sources of financing to try to solve the external problem and the economic inequality that this implies."
Additionally, Fernández may look to promote investments in public works projects to some degree. "It is possible that there are certain infrastructure projects, especially certain works that are paralyzed at electoral times and could be relaunched; but I don't imagine huge changes from what we are seeing," he added.
Foreign relations
As for the possible international reception of a second term for Fernández, Etura believes that "any candidate from the center-left axis will be well received by the different leaders of the region who are committed to greater integration, as well as the US Democratic wing, China and Russia."
Cristina Fernández de Kirchner (Age: 69; Political Affiliation: Frente de Todos; Orientation: center-left)
Twice elected president of Argentina and currently serving as vice president, Cristina Fernández de Kirchner announced in December 2022 that she would not be running for president in 2023 after being convicted of corruption. Despite this, the candidacy of one of the most prominent Argentine political figures in recent times should never be dismissed. She is Kirchnerism's political leader, and embodies the more extreme wing of Peronism and the Frente de Todos ruling coalition.
Political platform
If she decides to run, Etura believes "Her campaign could focus on the achievements of her previous administrations, the promise to change the mistakes of the current administration, and the necessary reforms for the preservation of republican institutions, such as judicial reform."
Economy
"[Her] economic program could be a bit more aggressive," explained Dvoskin, when it comes to raising wages for workers. "It could be more aggressive in terms of expanding public works, in terms of the persistence of these instruments of economic regulation, and greater refusal to, for example, return to international markets."
Foreign relations
As South America is experiencing a shift to center left presidents, her good relationship with President Luiz Inácio Lula da Silva of Brazil and other regional leaders could indicate a strengthening of regional integration. In relation to the US, Dvoskin said, "In any administration, the US will try to make the conditions favorable for their own interests. I do not think the US will try to prevent Cristina from winning."
Sergio Massa (Age: 50; Political Affiliation: Frente de Todos; Orientation: center)
Currently serving as the Minister of Economy, Sergio Massa took over one of the most challenging cabinet positions with aspirations of one day becoming president. He has much experience as a national legislator and was the president of the Chamber of Deputies from 2019 until 2022. With strong ties to the business sector and the United States, Massa could be the most moderate potential candidate in the Frente de Todos coalition.
Political platform
As his political image slowly grows, Etura thinks that Massa "Could focus his campaign on economic achievements (especially if he manages to reduce inflation in the coming months), promising, in turn, to improve the economy, from a leadership profile that he has built since [his] presidency of the Chamber of Deputies."
Economy
In case he wins the presidency, he "would look for international financing sources," said Dvoskin. And he added, "Massa would have less concern for a rapid recovery of wages and greater concern for maintaining competitive conditions, especially in the industrial sector."
Foreign relations
Taking into account that Massa has created a vast international network, with a focus on the US, Dvoskin thinks that "It's more likely that there will be a greater willingness to seek [international economic] support explicitly." In relation to China, he said, "China doesn't care too much who rules the country as long as business opportunities remain open."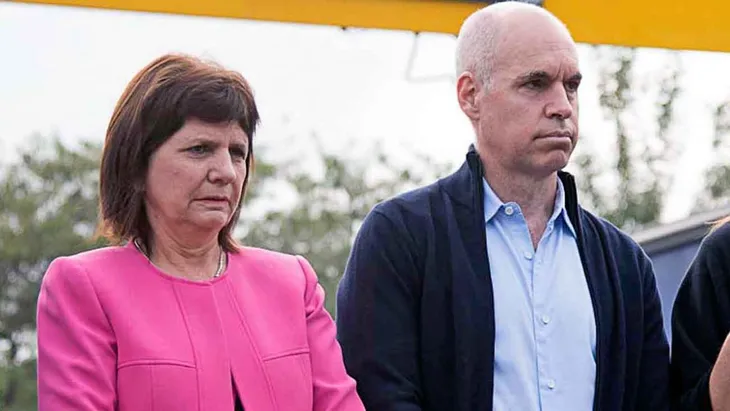 Horacio Rodríguez Larreta (Age: 57; Political Affiliation: PRO; Orientation: center-right)
As the current mayor of Buenos Aires and the one-time right hand man to former right-wing President Mauricio Macri, Horacio Rodríguez Larreta has been trying to make the ideal candidate of himself for quite some time.
Political platform
"We can identify Larreta as the 'moderate' promise [of the right-wing spectrum], with a profile that will bet on selling the idea of building consensus" in government, according to Etura. If he were to run with his Republican Proposal political party, known as PRO, everything points to a primary election against his party colleague, Patricia Bullrich, who is also the party chairwoman.
Economy
With Rodríguez Larreta, "One would expect a much more aggressive return to the international market, a search for external financing, which would return to a unified exchange market, sustained by debt," said Dvoskin. He said that under Rodríguez Larreta's rule, Argentina could "return to a debt cycle that allows us to sustain a cheaper dollar, and above all a unification of the exchange rate," adding that this would also depend on his support in Congress.
Foreign relations
"He could maintain closer relations with the US, as well as with Europe and even Uruguay," said Etura. "These candidates [Rodríguez Larreta and Bullrich] might recycle the idea of 'being friends with the world' of the Macrismo and they might use their relationship with the United States as something positive with the voters," said Dvoskin.
Patricia Bullrich (Age: 66; Political Affiliation: PRO; Orientation: right)
Patricia Bullrich was the national Minister of Security during the administration of Mauricio Macri between 2015 and 2019. Since then, she has traveled all around the country billing herself as a potential right-wing presidential candidate. She has a strong background, holding different public offices throughout the years, and currently serves as chairwoman of the Republican Proposal (PRO) party.
Political platform
According to Etura, Bullrich will look to position herself as a politician who goes against the traditional political grain, attacking government initiatives that have been created in previous governments. "Bullrich will bet on social proposals that try to antagonize the actual style of policy through speeches that propose to eliminate everything previously built in order to build something different, leaving behind social minorities or popular claims," she said.
Economy
"In economic policy, [Rodríguez Larreta and Bullrich] are somewhat the same," said Dvoskin. "Their main difference is expressed in terms of repressive politics and the type of public management." Bullrich may aim for neoliberal economic proposals similar to the ones Argentina had back in the 1990s.
Foreign relations
As a less moderate candidate than Rodríguez Larreta, Bullrich has shown a tougher stance against President Nicolás Maduro from Venezuela but she would definitely be well received by the American Republican party and European and international right-wing governments.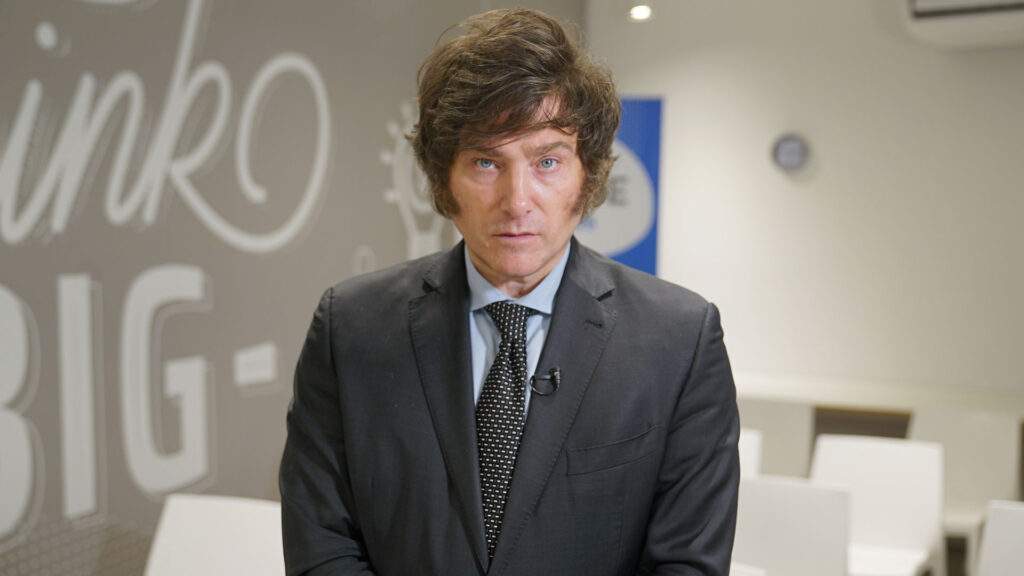 Javier Milei (Age: 52; Political Affiliation: La Libertad Avanza; Orientation: far-right)
One of the more controversial potential candidates on Argentina's political scene, Javier Milei is a political outsider and libertarian. With a hairstyle that resembles a younger Donald Trump or Boris Johnson, the former Rolling Stones cover band member became a legislator in the Chamber of Deputies for the first time in 2021.
Political platform
If Milei were to win, "There would be a slightly more aggressive process of [government] reform and the elimination of certain instruments for regulating public policies," according to Dvoskin. Etura agreed, adding, "Milei will bet on representing the extreme wing of the right with economic proposals very close to those of [former Economy Minister Domingo Felipe] Cavallo in the 90s (less taxes, free trade, privatizations and deregulations)."
Economy
In terms of Milei's economic stance, Dvoskin said he doesn't believe it will differ too much from what supporters of Macrismo like Bullrich and Rodríguez Larreta would propose. "In his case, he once said that he aims for dollarization. The first thing would be some kind of confiscation of deposits in pesos and some kind of mega devaluation to be able to deal with that dollarization," Dvoskin said.
Foreign relations
According to Etura, Milei, like Bullrich, in many ways has adopted an extremist, right-wing profile that is a "local replica of North American Trumpism." This could be a political archetype that is well received by the US Republican party — especially its more extreme elements, as well as the ultra-right parties that are growing in Europe, Brazil or Chile, for example.
———–
Argentina's primary elections will be held on August 13, and the first round of general elections will take place on October 22. A run-off election, if needed, will be scheduled for November 19.