Wait, did you forget to lock the door? accefy, an Argentinian company founded in 2019 that seeks to change the way we access physical spaces, wants to eliminate the need for that question by creating a system of software and hardware that provides robust digital and physical security to residential, commercial, co-working, and academic premises.
The idea of being able to remotely monitor the physical security of a premises – be it your home, business, a storage facility you rent, or your office door – is not a new one. The old way of monitoring physical security involved hiring private security guards and motion detectors to sweep a premise for unwanted visitors.
accefy seeks to simplify this through their IoT smart lock by cutting out the middleman and allowing premises managers to know exactly when and where people were using doors on their properties in real time, with the added ability of being able to assign or relinquish multiple access keys to different locks in real time. 
For institutions whose physical space may contain certain restricted areas (like a hospital fo instance) the ability to allowing secure access to certain areas to designated employees in a way that can be updated and changed from a centralized control panel certainly simplifies security protocols. Schools can use the system to keep track of attendance by digitally monitoring which students entered the classroom and at what time. For digital nomads and remote workers, accefy provides additional security to coworking spaces by granting access to only those who have rented an office space to prevent unwanted access in highly public work environments.
Another issue accefy manages to solve that vacationers around the world will rejoice in is their software's ability to remotely distribute keys that are time-limited to a specific location. Say for instance you rent an AirBnB in a city where you don't speak the language and the host also doesn't speak your language very well. It turns out that she is out of town, and has left vague instructions for you to follow after your long flight to find the key to the place you've paid for for a few nights.
These instructions might be vague – maybe she's entrusted the key to a shop-owner nearby and for whatever reason, his shop is closed when you arrive there. To avoid this sort of thing from happening, accefy can send digital keys via their app to your phone that disappear at checkout time on the day you leave the rental property. Finally, the entire system functions on low-energy Bluetooth technology to prevent WiFi or data outages from locking you out of somewhere you need to be. 
With a variety of useful features that allows streamlined access to physical location while solving problems that often arise when granting and relinquishing access to users or premise, accefy is providing an interesting solution to a number of administrative challenges facing physical security managers.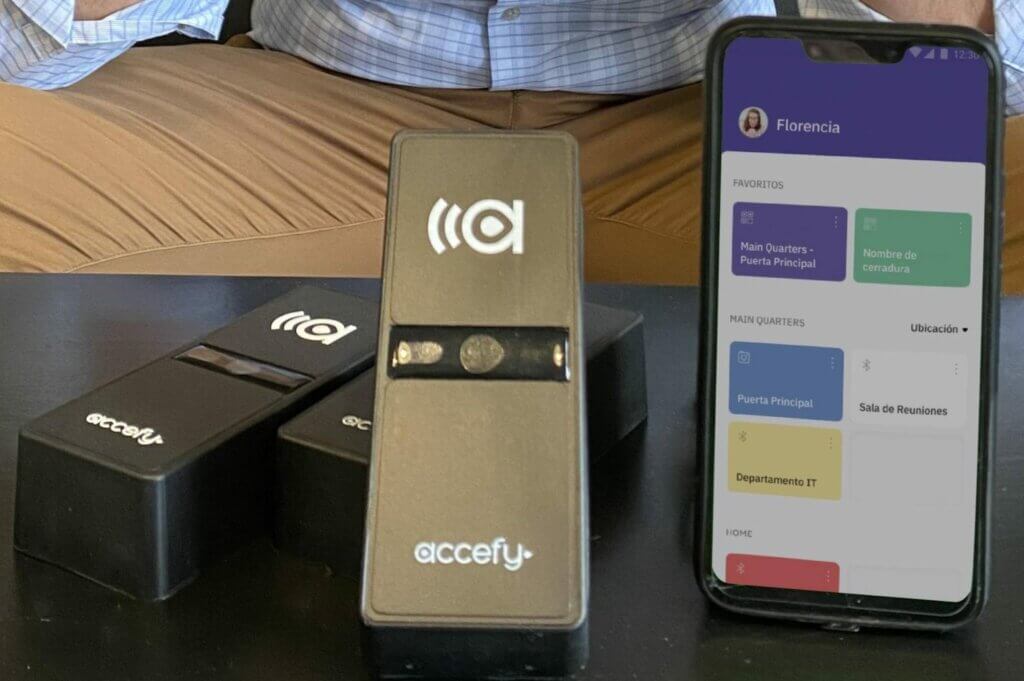 This article includes a client of an Espacio portfolio company