During a court-ordered inspection of two waste treatment plants in Vaca Muerta, Argentina's largest shale oil and gas deposit, a group of professionals found "huge irregularities" and "flagrant violations of the criminal law on hazardous waste."
The inspection was carried out by the local Prosecutor's Office in the Neuquén province in May, and was driven by a criminal investigation initiated by the Argentine Environmental Lawyers Association in December 2020 against COMARSA S.A., a company that handles fracking waste operating in the region.
The criminal complaint alleges that COMARSA mishandled toxic fracking waste for years in their Vaca Muerta facilities.
According to a press release issued by the Environmental Lawyers Association, the "oil garbage" that was found is a "special class of waste classified as 'hazardous' since it contains radioactive remains and heavy metals."
Vaca Muerta, a 30,000 square kilometer (7.4 million acre) oilfield located in the provinces of Neuquén, Río Negro, La Pampa and Mendoza, is one of the largest shale oil and gas deposits in the world and has been considered an "oasis" that would bring billions of dollars in investment.
Cecilia Blanco, an engineer who was part of the inspection, said, "The lack of information is scandalous, even in the inspection records that were made at both plants. The control of groundwater, without parameter wells, is just one of the many hazardous wastes that must be exhaustively monitored by law."
According to the press release, "The plant has been at its processing capacity limit for several years, which means that the fracking waste should not be reincorporated into this processing chain." COMARSA started its oil-waste processing activities in the area around 2011 and, since then, it only increased the size of its properties and waste treatment pools.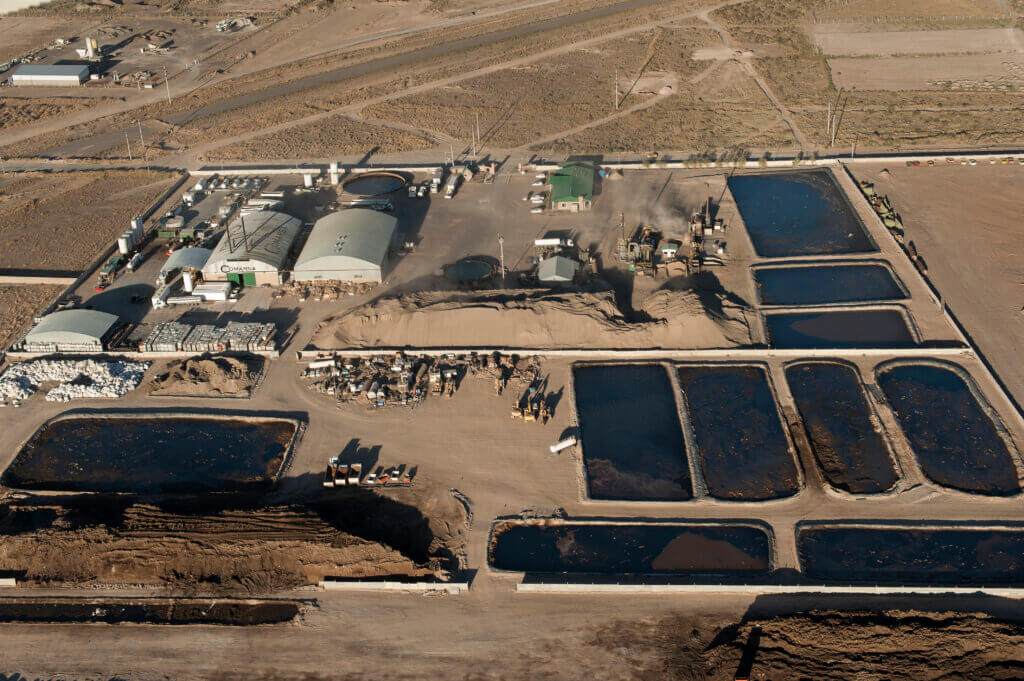 The scope of the investigation has broadened outside COMARSA to implicate provincial officials as well.
In 2016, the company presented a plan to close one of its oldest plants in order to move to a new one, Añelo. Ahead of the move, the company declared 135,500 cubic meters of oil-waste, however, the local Subsecretary of Environment calculated an estimated 244,000 cubic meters of total waste. Despite the irregularity, the provincial office renewed their hazardous waste treatment permits in 2017.
This, among other irregularities brought to light by local organizations and the environmental lawyers, helped build the case against COMARSA and local officials in Neuquén. The environmental lawyers also targeted the criminal complaint against oil companies operating in the region including Chevron, Shell and YPF (owned by the Argentine government).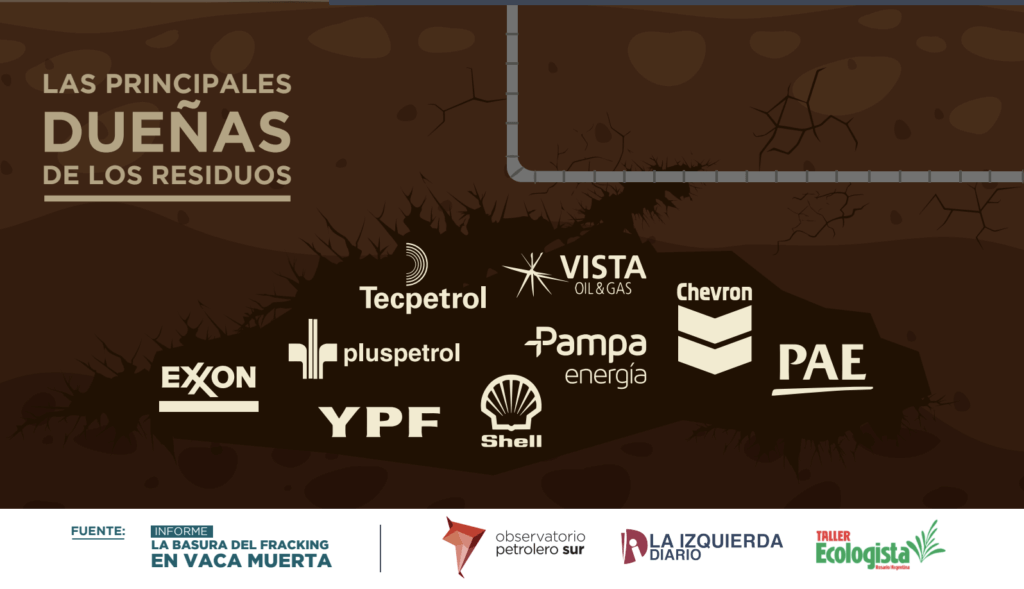 Amid a severe debt crisis, Argentina has looked to ramp up production in Vaca Muerta, and other large oil companies such as Total Energies, Exxon, and Pan American Energy have been granted concessions.