Buenos Aires, Argentina — Argentina's national soccer team defeated Croatia 3-0 on December 13 at Lusail Stadium in Qatar and secured a spot in the World Cup finals next Sunday. Now, the team led by superstar Lionel Messi awaits for France or Morocco.
If anyone in the sports world had doubts about Messi being the greatest footballer on the planet, the 2022 World Cup semifinal game against Croatia should be enough to end the debate.
Despite being dominated by the Croatian side during the first 30 minutes of the initial half, goalkeeper Dominik Livaković committed a foul against 22-year-old forward Julián Álvarez and conceded a penalty in Argentina's favor. Messi was the man in charge of executing it and, without hesitating, scored the first goal of the night.
That decisive goal emboldened the Argentine side and only five minutes later, in an almost Maradona-like-run from his own side of the pitch, Julián Álvarez dribbled past three Croatian defenders and – with a bit of luck — scored an artistic solo goal, that could compete for the goal of the tournament.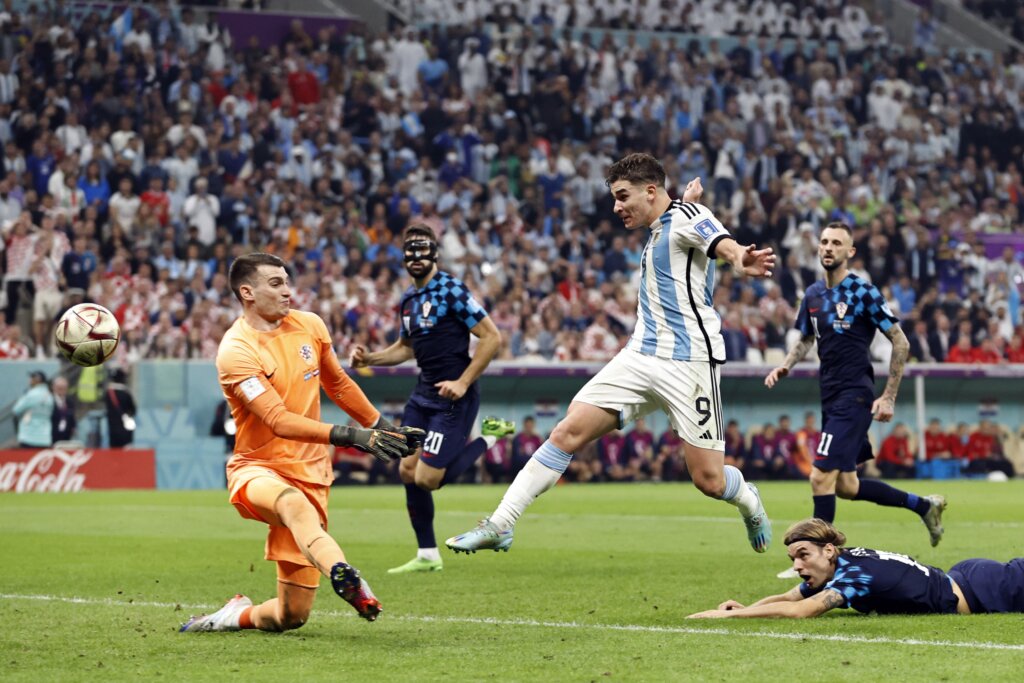 Prior to the end of the initial half, Messi was seen touching his left thigh several times, which he repeated throughout the second half, worrying every Argentine watching the game. This wasn't an obstacle for the 35-year-old magician to make one of his usual plays.
In the 23rd minute of the last half, he ran along 20-year-old Joško Gvardiol, dribbled past him once, dribbled past him again, and inside the penalty area passed it to Julián Álvarez, who only had to push in the ball to make it 3-0 Argentina.
Croatia then had some attacking opportunities, but could never successfully penetrate the Argentine defense led by fierce center backs Cristian Romero and Nicolás Otamendi and goalkeeper Emiliano Martínez.
After the end of the game, Argentine players comforted and congratulated their opponents, something that didn't happen in the previous game against Netherlands, after Argentina won a heated match on penalties.
In a country culturally used to struggling with life, with spiraling inflation and almost half of the population below the poverty line, this event is among the very few that unites every Argentine around the globe with a passion that is hard to describe.
Yesterday, thousands gathered at the "Obelisco" monument in Buenos Aires, in parks, on corners and in houses around the country to celebrate the victory and thank this team for helping Messi to have one last opportunity to lift the most coveted trophy in soccer.
Now, Argentina awaits its rival for the final game between France and Morocco, who will face each other on December 14. The World Cup final will be played next Sunday, December 18 at 10:00 AM EST.