The famous jersey worn by Argentine soccer legend Diego Maradona during a match against England in the 1986 World Cup was sold on Wednesday for USD $9.2 million at auction in London. The jersey, which had been in the possession of a former English footballer since the fateful match, did not return to Argentina as many fans had hoped.
The "Hand of God" has become arguably the most infamous goal in football history. Maradona — who many consider one of the greatest players of all time — scored a leaping header goal assisted by his own hand which was not visible to the referee during the quarterfinal match against England. Steve Hodge, a midfielder for the English side, received Maradona's jersey after the match and had kept it ever since.
After many years on exhibit in the National Football Museum in Manchester, the jersey was put up for auction in April by Sotheby's in London. The online bidding started on April 20 and finished on May 4, with a final offer of 7,142,500 pounds (about USD $9 million), exceeding expectations.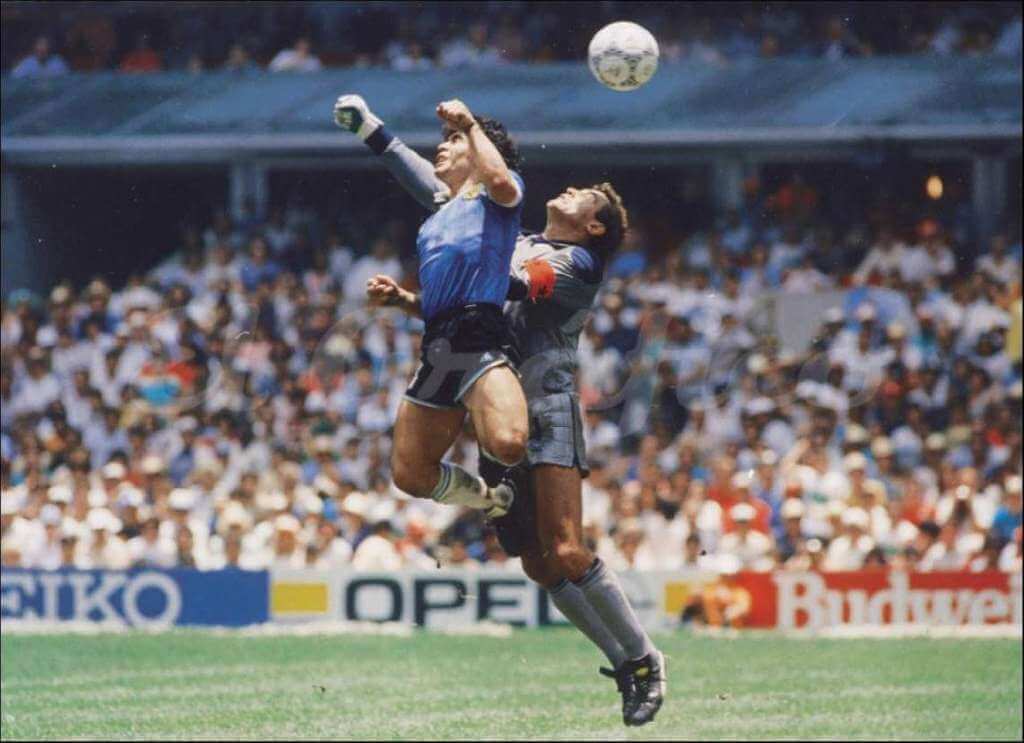 Marcelo Ordas, an Argentinian who holds the biggest football jersey collection in the world, participated in the bidding but didn't bring home the shirt in the end. He pushed as high as USD $7.5 million but was outbid 17 seconds before the auction ended.
In talks on a local radio show, Mr. Ordas said, "I'm sad for not being able to take it home to share it with all Argentinians. On the other side were people from the Middle East with much more economic resources, not with more historical and passionate resources like ours." (Sothebey's didn't disclose the name or nationality of the buyer.)
Claudio "Chiqui" Tapia, president of the Argentinian Football Association, tweeted on Wednesday, "It is a great shame not to have reached the last maximum offer, from the hand of Marcelo Ordas, to be able to bring to Our House, the most emblematic shirt of our Argentinian National Team. We would love to have it with us in Ezeiza," he wrote, referring to an affluent area of Buenos Aires.
When the auction was first announced, Dalma Maradona, the midfielder's eldest daughter, said that the shirt Sotheby's was selling was the one worn by Diego during the first half, while her father scored the historical goal during the second half of the game.
In response to this, the auction house submitted the shirt to an exhaustive study using a system called "resolution photomatching." Examining pictures and minute details of the kit, including the patch, the stripes and the numbers, the photomatching confirmed that Maradona wore two jerseys during the game and determined that the one being auctioned was the one worn by Maradona when he scored the "Hand of God" goal.