The black-market USD rate in Argentina went from costing ARS $273 to $338 per dollar from July 8 to July 22. Although government officials said that this unofficial rate doesn't have any impact on consumer prices, inflation numbers keep climbing in the country. 
After days of fluctuation, the price of the dollar in Argentina seems to have slowed its rapid ascent. Due to many governmental economic measures, a deficit in the fiscal balance, and a large issue of local currency, the black-market USD rate sky-rocketed to $338 pesos per dollar until it settled at $325 on Tuesday. The official price set by the government is $137 pesos per dollar.
To understand the unstable economic situation of the country, the chief economist of the Agricultural Foundation for the Development of Argentina, David Miazzo, said in talks to CNN Radio that "everything starts with a large fiscal imbalance, which becomes a monetary imbalance due to printing [money] to finance the deficit."
"Then it moves to an exchange rate imbalance, because the government's objective is to maintain the official dollar as an exchange rate and nominal anchor," Mr. Miazzo said . "All this generates a profound delay in the official exchange rate. Today, $130 seems an artificial value, because people and companies are willing to flee from the peso at $330."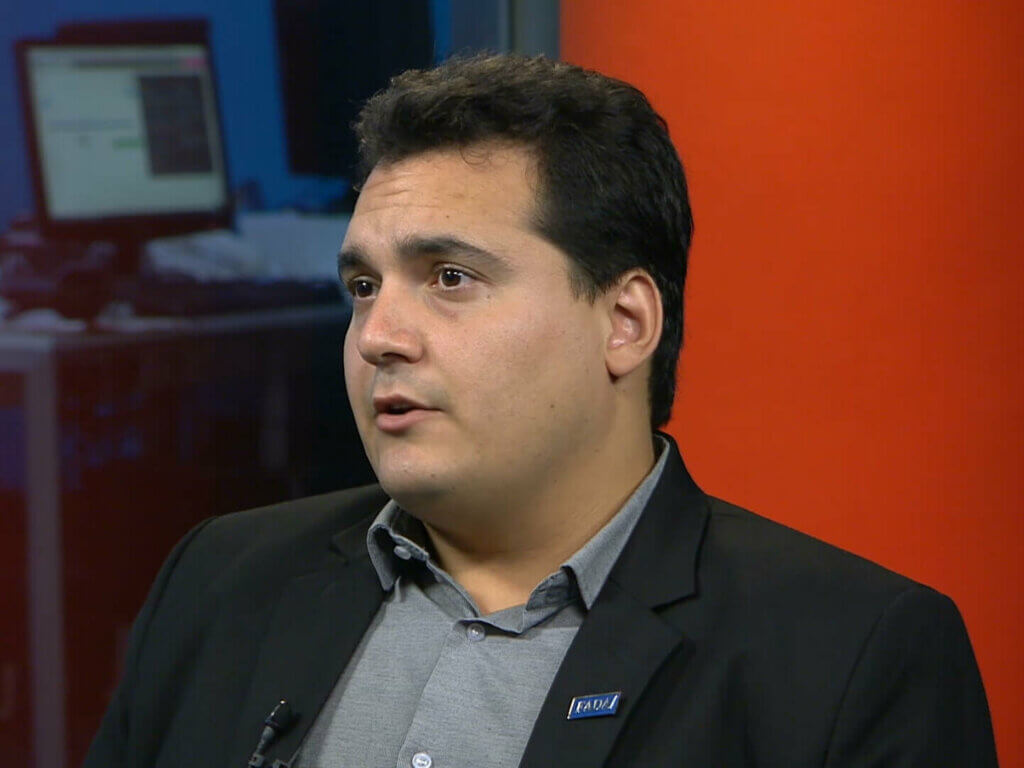 Due in part to the many restrictions that the government applies to the legal acquisition of foreign currencies to local citizens, a black-market of currencies has appeared on the streets of downtown Buenos Aires.
As a consequence, there is an official USD rate – today around $137 pesos — and the black-market rate, or "dólar blue," which is not regulated by the government and today is around $324 pesos per dollar.
Whenever the USD rate goes up, it is reflected on the supermarket shelves. Although the presidential spokesperson, Gabriela Cerrutti, said that the "government believes that the black-market USD rate doesn't have an impact on real economy," some experts think otherwise.
"On the one hand, the increase in the informal rate does not automatically impact prices, since it is not a market that contains the demand and supply of inputs from the food chain," said Martín Calveira, a researcher at the IAE Business School to local newspaper Perfil.
"However, it is a market that influences the expectations of the economy and even more so when the gap between the price of this market and that of the official one widens. Under these conditions, we can see possible effects from this market towards other prices."
Although Argentines are used to high inflation, during the first semester of 2022, inflation hit over 36,2%, and in the last 12 months it registered a 64% increase.
Inflation is expected to break the 80% barrier if no appropriate measures are taken before the end of the year.