Argentinian author Camila Sosa Villada will have her novel "Las Malas" published in English this spring. In this "name-making" work of autofiction, she conjures up her experiences as a transgender sex worker in Cordoba, Argentina, writes Graciela Mochkofsky in the New Yorker.
Throughout the novel Sosa Villada refers to herself and others as "travestis", a word that has historically been used as a slur. She reappropriates it: "to them, calling us travestis was a way of insulting us, I reclaim the stonings and spittings, I reclaim the scorn."
"A fantastical story about the power of chosen family."

Buzzfeed's David Vogel
The book follows "the queens" of Cordoba, Argentina's Sarmiento Park; a queer "chosen family" who earn their precarious livings after dark in the city's underworld. When 178 year-old Auntie Encarna (the book has magical realist elements) finds an abandoned baby boy, their lives change forever.
The book has caused something of a literary flutter: in 2020 Sosa Villada was awarded the Sor Juana Inés de la Cruz prize by the Guadalajara International Book Fair.
The English language edition, translated by Kit Maude, is also making waves. It has made several top "queer books of the year" lists.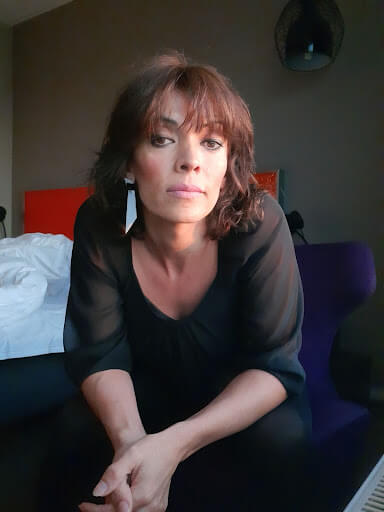 Buzzfeed's David Vogel calls the book "a fantastical story about the power of chosen family," and Le Monde describes it as "suffused with magic."
Sosa Villada's achievement has been to show both the light and the dark of the lives of the travestis, who remain some of the most vulnerable members of Argentinian society.
The New Yorker wrote, "To record the travesti experience, no matter how harrowingly painful, as something precious is the purpose of "Bad Girls.""
In the first half of 2021, the National Observatory of Hate Crimes Against LGBT+ (based out of Buenos Aires, Argentina) "counted 53 cases of hate crimes against people based on their sexual or gender identity: 76% of those were against trans women."
The book's visibility is a sign that times are changing. Trans people have finally become part of the global conversation.
The U.K. edition (entitled "The Queens of Sarmiento Park") will be published by historic feminist publishing company, Virago.
Virago have stated that as part of "our commitment to an ever more inclusive feminism, we also publish and welcome submissions from writers of underrepresented genders."