Buenos Aires, Argentina — Lionel Messi announced his surprising move to Major League Soccer (MLS)'s Inter Miami on Wednesday after many weeks of speculation about the soccer superstar's next move after leaving Paris Saint-Germain F.C. (PSG).
The move has caused mixed emotions in the soccer world, and undoubtedly peeved some in Saudi Arabia, which offered the forward as much as €1 billion for a two-year contract to play in the Saudi Pro League upon his retirement in Europe.
At home, many Argentines — still on a high after Argentina's defeat of France in the World Cup in December — are not convinced that the move is the best for their beloved star, with some saying he still has a lot to give in Europe's soccer leagues.
"It's sad that Messi is going to the U.S.," Bautista Villamayor, a sociologist and River Plate fan, told Argentina Reports. "He's the best player in the world and although he is not retiring from football, it feels like it. He is going to a league that is not competitive, a minor league, which is looked at disapprovingly."
The MLS has long been a fledgling league in international soccer, and in the past decade, it's also become home to many retired soccer stars from Europe who are in search of a good paycheck and less demanding work.
Germany's Bastian Schweinsteiger, Spain's David Villa, France's Thierry Henry and England's David Beckham are a few of Europe's old guard who have sailed into the sunset in the United States league, with the latter being a part-owner in Inter Miami where Messi will be heading.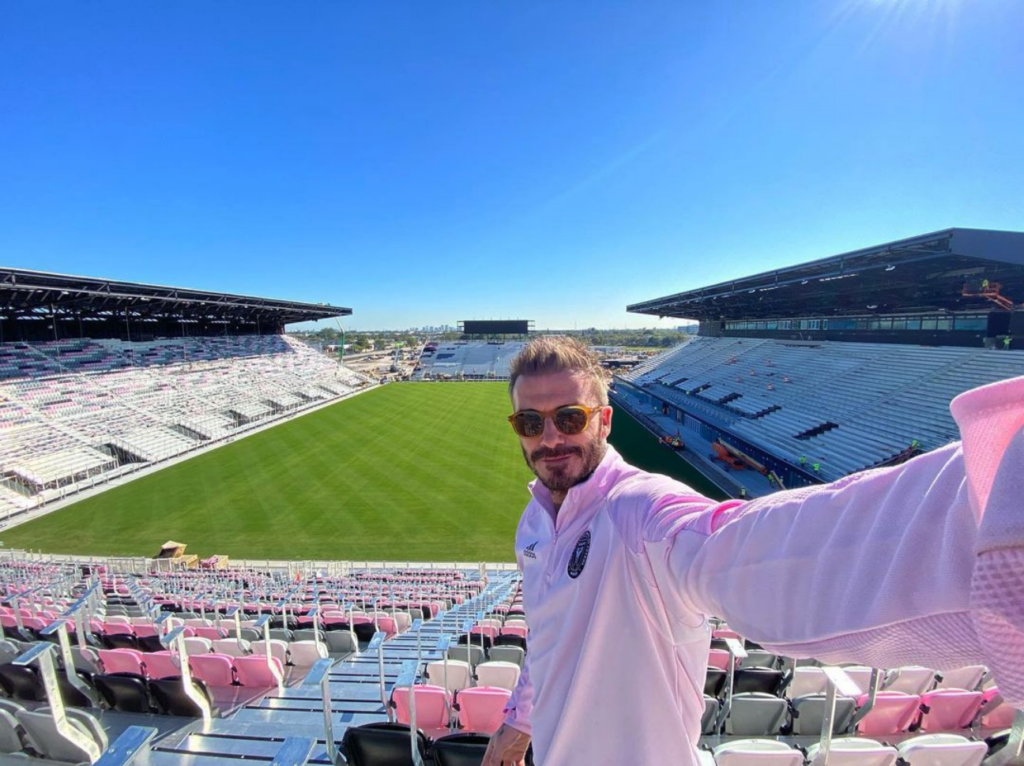 Messi spoke with Mundo Deportivo y Sport about his decision to move to sunny Miami, saying, "I want to think more about my family. I spent two years in which I felt so bad regarding my family that I didn't enjoy it," he said. "I want to live football in a different way and enjoy day to day more. Obviously with the same responsibility and desire to want to win and always do things well. But with more calm," he explained.
After Messi initially announced his plans to depart PSG in early June, rumors swirled about where he would go. Would he return to Barcelona to retire with the club that helped make him a superstar? Would he follow his career rival, Portugal's Cristiano Ronaldo, to the Saudi Pro League? But just as it seemed that the big money in Saudi Arabia would lure him in, soccer experts announced that Inter Miami's deal was still on the table.
Most soccer fans thought that he wasn't going to accept that move, as they expected Messi to stay at a top tier league, and the MLS is not one of the most competitive leagues around the globe, yet. But you can count on number 10 for surprises at the last minute.
On Wednesday, Messi announced he'd be moving the family to South Florida.
The deal with Miami isn't without its perks. According to The New York Times, Messi would receive a revenue percentage of Adidas jersey sales and of Apple TV's streaming of MLS games. He would also be able to buy shares of Inter Miami once he retires. This all on top of his rumored USD $40 million annual salary.
Also, Messi's move may be part of a larger bid from Inter Miami to pull the club up from the bottom of the MLS' Eastern Conference. Reports have circulated that the club is also courting Uruguay's Luis Suárez, Spain's Sergio Busquets and Jordi Alba, and fellow Argentines Ángel Di María and coach Gerardo Martino to stack the squad.
"My first sensation was that he had signed with them for the money," said Tomás Olivero, a 27-year-old radio announcer from Buenos Aires. "On top of that, he's going to a team that's in the bottom of the table."
Olivero, reflecting a bit, then added, "The best thing he could have won, which was the only thing he wanted, was the World Cup and he won it. He deserves a break and it's his decision."
Other Argentines, like 29-year-old soccer fan Agustina Colinas, have come to terms with what Messi's move really means for some of the world's most die-hard football fans:
"If this means that we'll have to watch a league that calls football soccer, we'll do it," she said. "… The world champion and best player in history deserves to do whatever he wants."