Amid a climate of economic instability, Argentines who are based in the country but work for companies abroad are finding clever ways to get paid in foreign currency while avoiding high taxes the government has imposed on the US dollar.
During the COVID-19 pandemic, the rise in popularity of remote jobs created new opportunities abroad for many Argentines who were unemployed or looking for better salaries — but this came with an obstacle.
In an effort to control inflation rates and strengthen the coffers of the central bank, the government imposed an obligation to exchange all USD legally entering Argentina into pesos at the official exchange rate of 65 ARS per US dollar back in March 2020. The move effectively cut in half salaries earned abroad in USD.
Due in part to these restrictions, a black-market of currencies has formed on the streets of downtown Buenos Aires and across Argentina.
These black market rates are considered by some as the "true value" of currencies as the government rate is disguised behind its many taxes. This "blue dollar," as the black market rate has come to be known, fluctuates in a raw supply and demand respect, and the government has said that "its growth doesn't worry them."
To give an idea of the difference, currently the official government rate is close to 160 Argentine pesos (ARS) per dollar (USD), while the black market rate is around 290 ARS per dollar.
Consequently, many Argentines hired to work remotely for foreign companies started linking their PayPal or Payoneer accounts to crypto currency exchanges such as Binance, Ripio or Lemon. Then, with their USD deposits, they buy stablecoins like USDT or USDC, which are linked to the value of the US dollar and have a similar rate to the local black market USD rate. From there, they exchange these stablecoins for Argentine pesos.
"Since 2020 I don't legally buy USD," Emiliano, a 27 year old web developer who works for a Florida-based startup, told Argentina Reports.
"I use a method to buy USDT with USD, and once I have USDT in Binance there are buyers to convert it to pesos," he said. "Many friends convert USDT to dollars in cash, the 'cuevas' already make those transactions."
"Cuevas," Spanish for caves, is the name given to physical locations where black market dollar sellers operate. Some have now expanded into exchanging cryptocurrencies for Argentine pesos, effectively becoming the final cog in the chain that allows Argentine workers to bring their USD into the country and avoid taxes.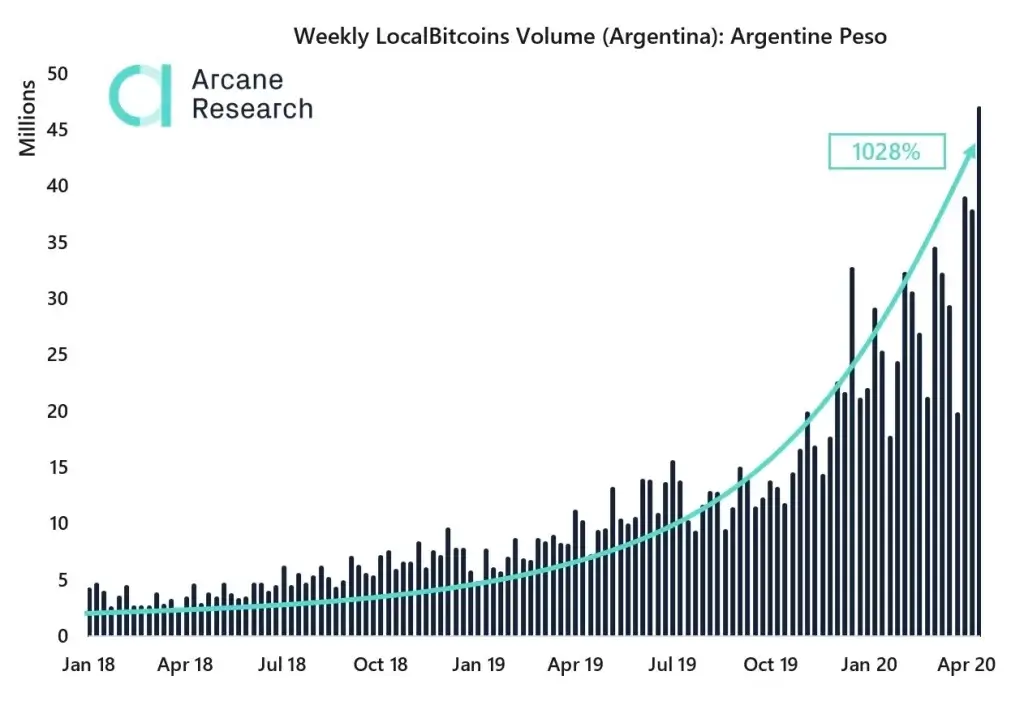 Realizing Argentina could potentially see a mass exodus of local talent for better wages abroad, in July the government established a path to legally bring USD earned outside into the country. With a limit of USD $1,000 per month, workers are no longer obligated to exchange those dollars for pesos as long as they have the proper paperwork and do not exceed the limit.
Although this move is beneficial for some, others choose to stick with the crypto-to-pesos transactions as they are billing their employers over the USD $1,000 limit or would just rather stay below the government's radar. "It is more convenient to exchange USDT to dollars in cash, it makes no sense if you can hardly withdraw it [from the bank]," said Emiliano.
Some foreign companies pay their Argentine employees a small percentage of their salaries legally in pesos and the rest in USD into an account abroad, according to the web developer. This way, they make it easier for workers to justify some money movements in their accounts to the Argentine Federal Revenue Administration (AFIP), the country's tax agency.
Argentina Reports was unable to find an official estimate for the amount of USD entering Argentina via the cryptocurrency exchange scheme, or for the amount of tax revenue being lost by the government. The Argentine Federal Revenue Administration (AFIP) did not respond to a request for comment from this reporter.
Cryptocurrency exchange companies that are legally established in Argentina are obligated by law to inform the AFIP of every crypto transaction they make, but many people choose other foreign exchanges that do not have this agreement with Argentine authorities.
According to the Global Crypto Adoption Index made by Chainalysis, Argentina has the 13th largest cryptocurrency adoption rate in the world, dropping three spots from its 10th place ranking last year.
Despite this, the country "has an overall cryptocurrency market valued at USD 68.8 billion," said Kim Grauer, director at Chainalysis to local media outlet iProUP last year. With a steady growth since 2019, Argentina is only second to Brazil in cryptocurrency adoption in the region.
The government is fully aware of these types of transactions and, despite having established the USD $1,000 limit per month, it is now working on projects — like 'Monotech' — to encourage a new billing system and exchange rate for technology companies and freelancers with easier access to the American currency.