The Minister of Interior of Chile recently used the term "Wallmapu," which refers to a sacred Mapuche territory on both sides of the Argentina-Chile border. Right-wing Argentine politicians criticized the "secessionist claim" ahead of Chilean President Gabriel Boric's visit to Argentina next week.
The Mapuche community is one of the most prominent indegenous nations that has been living in South America long before Spanish colonization. They lived mainly in the Araucania region of Chile and parts of the now-Argentinian Patagonia. After military campaigns in the area during the 19th century, the Mapuche community were dispersed and subjugated.
Throughout the years, they used the term "Wallmapu," that refers to a territory that extends through Chile and Argentina that this community considers to be its "ancestral land." Last Thursday, the new Ministry of Interior of Chile, Izkia Siches, used the term when talking about the Araucania region. Chilean Chief of Staff and former communist activist Camila Vallejo also used the term as a way to recognize the Mapuche community that has been oppressed for so long.
Now, some right-wing statesmen in Argentina are trying to politicize the usage of the term and use it as leverage before Chilean President Gabriel Boric visits the country next week.
Former senator and vice presidential candidate for the right-wing coalition Juntos por el Cambio, Miguel Pichetto, tweeted:
"I deeply reject the secessionist claim known as "Wallmapu," which Boric's Chilean government is legitimizing. It is about recognizing a large part of the Argentine and Chilean territory, as an independent pseudo-Mapuche nation."
Juan Martin, a center-right provincial legislator of Santa Cruz, region included in the "Wallmapu," also tweeted:
"When Chilean officials speak of "Wallmapu," they are legitimizing a territorial claim that affects our national sovereignty." He then proceeded to present a bill at his local legislature to ask the Ministry of Foreign Affairs to protest and demand explanations from Chile.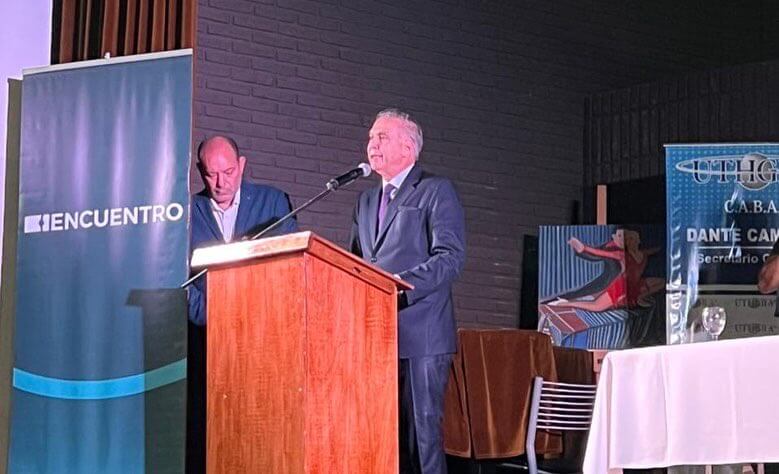 The Mapuche community has had historical conflicts in both South American countries. In southern Argentina, one of the main disputes involved the acquisition of large extensions of land in past decades. As a consequence, militant organizations were created in order to "defend their sacred land." The most prominent is Mapuche Ancestral Resistance (RAM), which has claimed several attacks and land occupation in recent years and has been called a criminal organization by Argentina's previous administration.
Ariel Epulef, leader of a Mapuche community in Neuquen, Argentina, said in talks with CNN that the origin of the dispute goes beyond the land, "It's the business carried out in the land."
He also defended his community by saying that, "Businesses are negotiated in Buenos Aires, where everything that is done in Patagonia is determined, where the Mapuche people are."
President Boric will visit Argentina next week with the objective of strengthening bilateral ties and cooperation mechanisms. Neither officials from within the Argentine Ministry of Foreign Affairs nor the President's office have commented on the matter.