Buenos Aires, Argentina — Facundo Jones Huala, leader of the Mapuche Ancestral Resistance (RAM), an alleged armed indigenous resistance movement operating in southern Chile and Argentina, was arrested by Argentine police in the Patagonian province of Río Negro on Monday. 
Huala had been wanted by Chilean authorities since February of last year, and was the subject of an Interpol blue notice seeking more information from him.
Jones Huala had been sentenced to nine years by Chilean courts in 2018 for arson and weapon possession and, after three years in prison, he was released on parole. In February 2022, the Supreme Court of Chile again ordered his arrest, at which point he went into hiding.
Authorities apprehended the Mapuche leader early Monday morning in the city of El Bolsón. A neighbor alerted the police when she saw Jones Huala trying to hide in a house in a residential area. According to the authorities, he was under the influence of alcohol at the time of his capture.
Jones Huala was born in 1986 in San Carlos de Bariloche, Argentina to a Mapuche father, Ramón Eloy Jones. The elder Jones was born in Cushamen in the Patagonian province of Chubut. In 1991, Italian firm Benetton acquired 900,000 hectares of land in Patagonia, including Cushamen, and, despite the fact that Jones Huala never lived there with his father, the acquisition of his father's native land may have been the first step to his political radicalization, according to local media.
The controversial Mapuche organization
The Mapuche Ancestral Resistance (RAM) is an alleged political and armed organization that fights for the Mapuche ancestral rights on Patagonian land.
It has been active since 2009 and its most common alleged activities are vandalism, land burning and attacks on private property on both sides of the border with Argentina and Chile.
The group "declared war" against Chile and Argentina in 2014.
Its critics call RAM a "terrorist" organization. Former Argentine President Mauricio Macri declared RAM a "criminal" organization in 2017, and is still considered as such by most conservatives in the country.
According to some politicians, activists and Mapuche communities, however, the organization does not exist, and is a fabrication of the governments in order to "generate an internal enemy and justify the repression [against indigenous communities]."
According to journalist Santiago Rey, "There is not a single judicial proof of the existence or activities of the Mapuche Ancestral Resistance."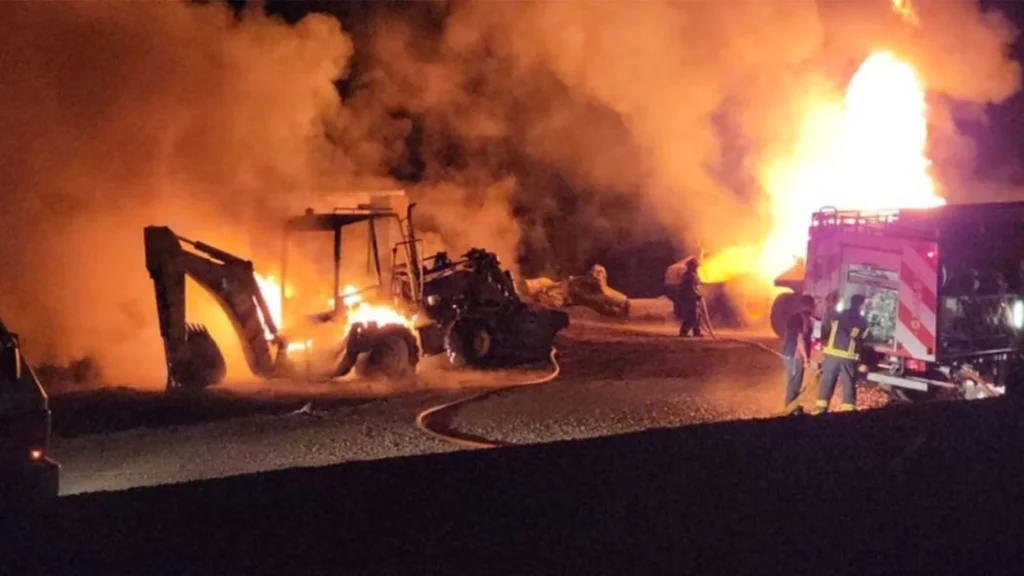 Political repercussions
The Chilean Sub-Secretary of Interior, Manuel Monsalve, announced that procedures to request the extradition of Jones Huala have already begun.
The prosecutor's office released a document calling for his extradition in order for "him to serve the sentence imposed for his participation as the perpetrator of the crimes of arson and illegal possession of handcrafted firearms."
Local opposition members reacted favorably to the news of his arrest, while many congratulated the governor of Río Negro, Arabela Carreras. "In Río Negro we maintain the firm conviction that we do not tolerate crimes, nor abuse of weapons or attacks against people and property," she said to Radio Seis. "It is essential that in Argentina the law governs and fugitives do not walk like any other citizen. I hope that now he will continue his process in Chile," tweeted Patricia Bullrich, president of the center-right Republican Proposal (PRO) party.