Buenos Aires, Argentina — Argentina's national team, led by superstar Lionel Messi, suffered a crushing defeat in its first outing against Saudi Arabia at the World Cup in Qatar on Tuesday.
The long-awaited debut of a favorite to win this year's Cup was met with unexpected disappointment as the team fell 2-1 to the Saudis. Saudi Arabia was expected to be a team to walk over in Group C, which also features Mexico and Poland (who both tied 0-0 Tuesday).
Argentina had dominated the first half, even scoring four goals, but three were called back for offside penalties. In the second half, the Saudis shot out of the gate, scoring two goals in the first eight minutes.
Messi tallied a goal on the day, scoring off of a penalty kick, while forward Saleh Al-Shehri and midfielder Salem Al-Dawsari were the heroes of this Arabian fairytale as they scored the victory goals of the afternoon.
"I tell the people to trust, this is a group that is not going to let them down," said an upset Messi after the defeat. "It's been a long time since we had such a hard blow and now we have to show that this is a real group."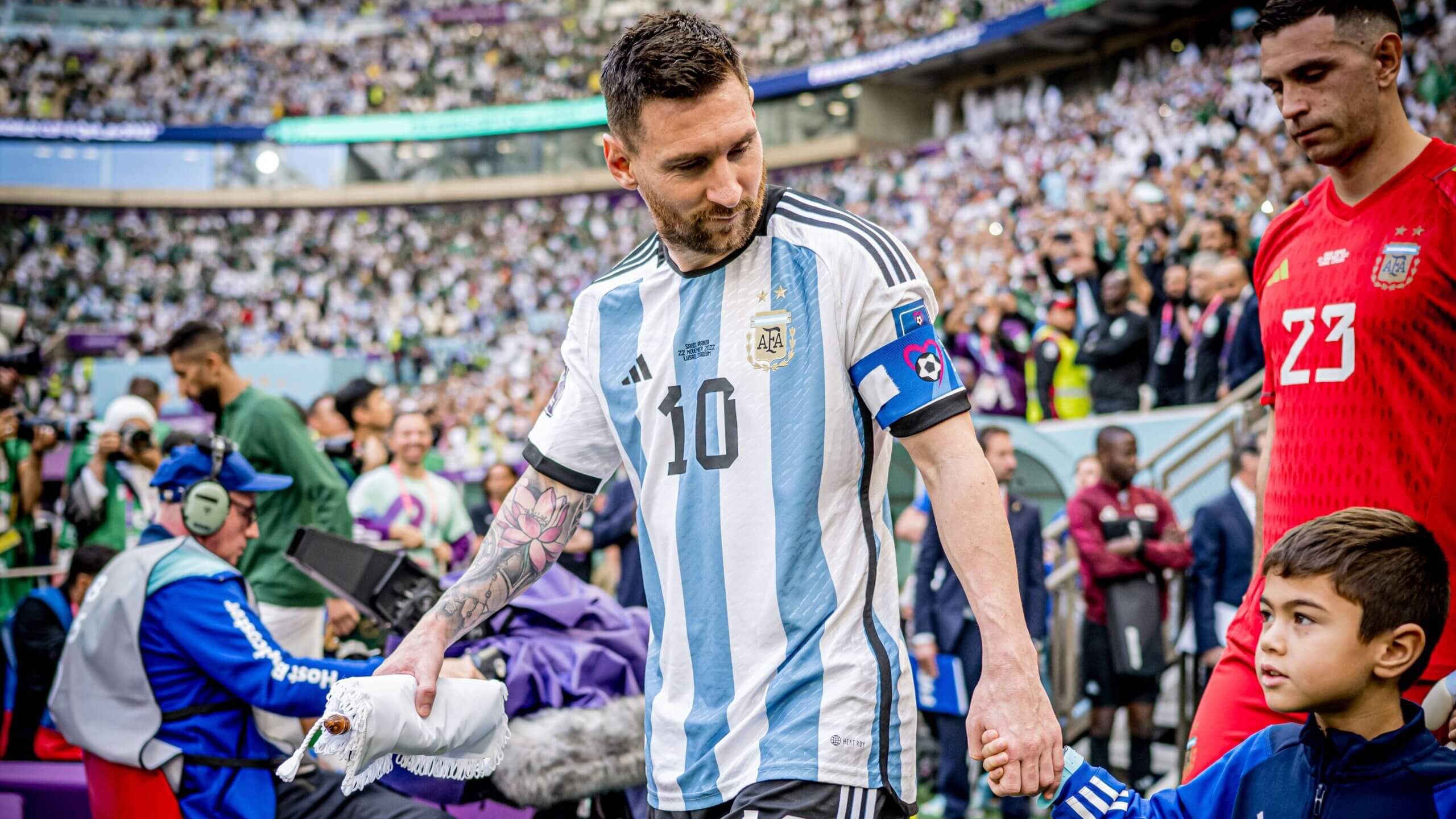 Lionel Scaloni, the 44-year-old manager of the Argentine squad also talked to the media at Lusail Stadium. "There's no other option but to get up and win the next two games, we don't have to analyze much more than that. Today is a sad day, but heads up and keep going," said the manager.
Argentina will face Mexico next Saturday, November 26 at 14:00 EST and Poland next Wednesday, November 30 at the same hour looking to advance to the round of 16 in Qatar, as winning both games would secure them a spot in the next round.
Injuries plagued Argentina ahead of World Cup
Ahead of their debut, the national squad had been tormented by injuries that left two players out of the tournament. Winger Nicolás Gonzáles and forward Joaquín Correa both left the Argentine camp at the end of last week as Atlético Madrid 's Ángel Correa and 21-year-old Thiago Almada were called up as their replacements.
These losses came in addition to the absence of Giovani Lo Celso, who didn't even make it to Qatar due to a severe injury that will require surgery. The Villareal player was also one of the key elements of the Argentine squad that qualified for the World Cup and won the Copa América and the Finalissima (CONMEBOL–UEFA Cup of Champions) against Italy.
"The month of October was very busy, the elite players had games every three days," said Scaloni when asked about the team's wave of injuries during a press conference before Tuesday's match.