The body of Gissella Solís Calle, the dental surgeon who has been missing since January 16, was found today, Tuesday January 29, on the Villa Elisa exit on the Buenos Aires-La Plata motorway.

Her body was identified by members of her family at midday, reported Clarin. The principal hypothesis is that she was killed by her partner, with whom Solís' family affirmed she had argued with the same day she disappeared. It has been presumed that the argument was due to the fact that her partner, Abel Casimiro Campos, led a double life, having kept his wife and family a secret from Solís.

However, when police officers arrived at the hotel in La Plata were Casimiro was staying, the suspect committed suicide by shooting himself before the police could enter his room.

The body was found wrapped in sheets, and investigators have confirmed that that they are the same sheets that her family members said were missing from her apartment.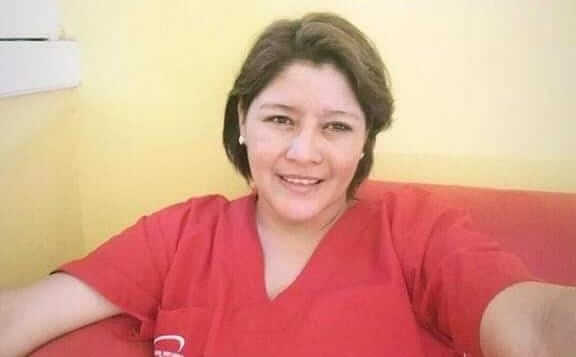 The body's location was found after analysing CCTV footage on the motorway, where the investigators saw the yellow Nissan van that belonged to Casimiro heading towards the Villa Elisa area. However, before authorities arrived at the scene, Solís' body was discovered by a man who was walking through the area of long grass, and who subsequently notified the police.

Head of the Buenos Aires police, Fabián Perroni, told Clarin that they would carry on searching the area in case there are more elements significant to the investigation.

Although deceased Casimiro is the prime suspect, Perroni added that "no hypothesis has been rejected," and that it is possible that Casimiro had an accomplice.

"We don't know if the suspect is the only person who took part or if there was another person involved," he said to Todo Noticias. "I'm not ruling it out."

Perroni did not give any details about how Solís was killed, and said no information would be released until after an official autopsy.

Me tomé un ratito para actualizar las estadísticas de femicidios de Enero en Argentina. 20 mujeres! #NiUnaMenos #femicidios #gissella PAREN DE MATARNOS #parendematarnos pic.twitter.com/IDqIi8N7Aq

— Pame? (@soy_pame) 29 January 2019
This news comes just days after two Israeli women were found dead, with the suspect the son of one of the women. It has caused furore on social media, as the first month of 2019 has seen 20 femicides in just 29 days, which is being publicised by the growing women's rights movement in the country. PAREN DE MATARNOS (STOP KILLING US) is the trending handle on Twitter at the time of writing.