Buenos Aires, Argentina — Hundreds of alleged "dark vessels" are illegally fishing in Argentina's waters, according to a local NGO that flew reporters over an area off the coast of the country on March 19 in order to get a first-hand look.
The illegal fishing is reportedly having a huge environmental and economic impact and Argentina's government may not have the resources to stop it.
Video published by Solidaire, an NGO focused on racial, gender and climate justice, shows the lights of vessels flickering in the dark waters of the Argentine Exclusive Economic Zone (EEZ) off the coast of Comodoro Rivadavia, a city 1,700 kilometers south of Buenos Aires.
The ships are reportedly fishing in an area known as the "Blue Hole," a key area of biodiversity that acts as a sort of "species supermarket" where other fish go to feed. According to the NGO, these ships are pillaging as many prawns, hake, and squid as possible.
Most of these ships use the trawling technique, throwing giant nets into the water to catch fish, sometimes tearing up the ocean floor in the process. This technique results in significant discarded bycatch, ensnaring marine mammals, birds, turtles, sharks and other species that are not their original target.
According to the United Nations, around 95% of the global ocean damage is a direct result of trawling.
Enrique Piñeyro, a philanthropist who piloted the mission, said, "This is something that has been happening for 40 years, since I started flying I have been seeing it."
"The flight we did today is something that should be done every day because the integrity of our borders is something that must be patrolled," he said.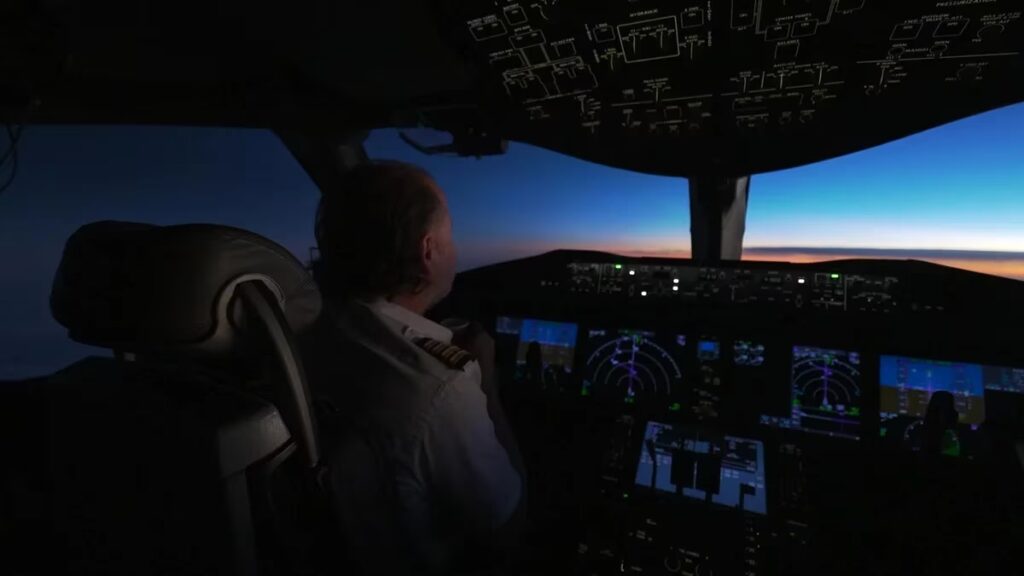 According to a 2022 Financial Transparency Coalition study, this illegal, undeclared and unreported fishing (IUU), generates estimated losses between USD $2 billion and USD $3.6 billion to Argentina's economy.
Eight of the top 10 companies involved in illegal fishing around the world are led by China's Pingtan Marine Enterprise Ltd., "which is incorporated in the Cayman Islands and listed in the Nasdaq," according to the report.
The ships turn off their radar and tracking systems, making them essentially invisible to government monitors. According to an investigation last year by Insight Crime that cited a 2021 report from Oceana, satellite data show "around 433 Chinese-flagged vessels fished for 679,067 hours along Argentina's EEZ border between January 2018 and April 2021. The vessels disappeared from tracking systems more than 4,000 times."
Although the United Nations Convention on the Law of the Sea, signed in 1982, stipulates that foreign vessels are not allowed to exploit the seas in exclusive economic zones of other countries, the lack of infrastructure makes it impossible to control these huge illegal fleets.
"This flight was informed and the [Argentine] Navy sent out a patrol boat yesterday that called us when we were flying over the area," Piñeyro told the press after landing from the mission. "We told them that we were seeing many vessels within the Argentine Exclusive Economic Zone and they denied it and said that they were only fishing vessels with a license."
He added, "On the plane we have internet access and we monitor the fishing boats through apps that detect the Automatic Identification System [AIS], which are repeaters that transmit the location of a boat […] What we have seen for years is that a large number of vessels turn off their AIS so as not to reveal they are illegally entering Argentine waters. We communicated it to the patrol and the conversation ended there."
The Argentine Naval Prefecture, part of the Ministry of Security, monitors the country's maritime space through air and sea patrols.
Between 1986 and 2020, the Naval Prefecture captured 80 foreign ships that were fishing illegally in Argentine waters, 15 of which were from South Korea and 12 from China. According to the Naval Prefecture, the number of days per year it patrols has been steadily decreasing from 365 in 2019 to 170 days in 2022.
According to Piñeyro, "The time has come to seriously consider a policy and start acting. The United Nations has to become more serious in its role of authority, not only of agreements and conventions, but also of application. Indiscriminate fishing is a problem of humanity."