Argentine police announced on August 12 that they had dismantled an international cult that allegedly laundered money and sexually exploited and enslaved its members.
Nineteen members of the "Buenos Aires Yoga School Foundation" were arrested in 50 raids across the Argentine capital and members are refusing to cooperate with authorities. Here's what we know so far about the organization.
The Buenos Aires Yoga School Foundation is headquartered in the Villa Crespo neighborhood of Buenos Aires, and reportedly counts 170 members and more than 1,500 students.
Operating for over 30 years, the school recruited new members during the nineties with ideological rhetoric about ending the  "evils of AIDS and drugs" and "the development of happiness," according to investigators.
The sect reportedly offered people a series of "healings," such as the "sleep cure," a cocktail of sleep-inducing pills and alcohol that knocked out those who took it for more than a few days. The sect's healers reportedly also operated beyond Argentina in Uruguay and the United States.
The cult also allegedly sexually exploited young students by sending them to look for powerful, well connected or rich men in different bars and hotel lobbies to then use those encounters as blackmail for money or legal protection. 
All the money raised by exploiting its members was then allegedly laundered through different ghost companies incorporated outside of Argentina, according to investigators. Members were also required to pay a monthly fee and pay for and attend lectures, workshops and other activities and some reportedly were forced to sign over all of their assets to the organization.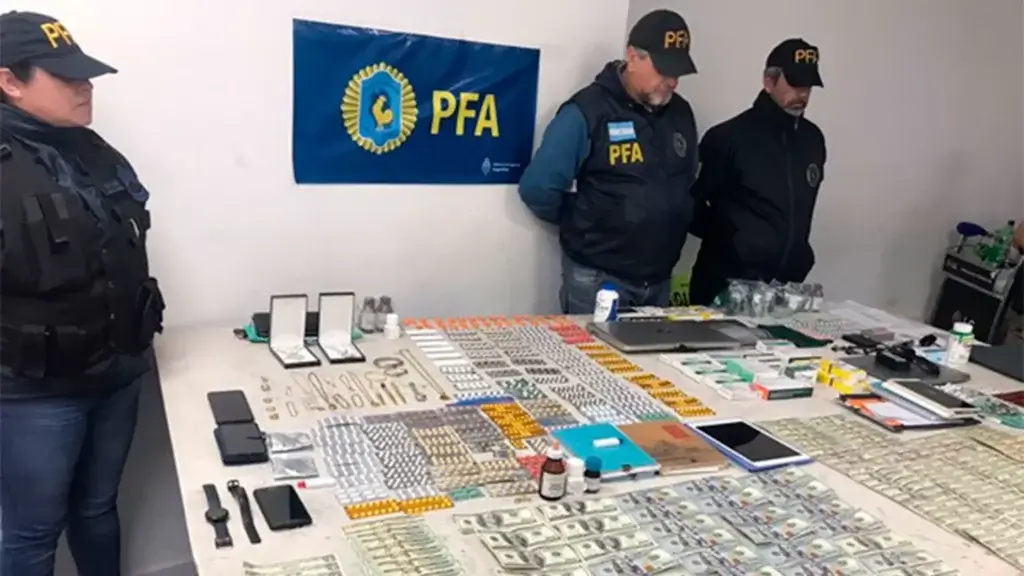 During the raids, police seized more than USD $1 million in cash, nearly 2 million Argentine pesos,, porn and sex toys, among other things. Arrests were made at the alleged cult's headquarters, a Buenos Aires country club, and the Ezeiza International Airport, where three members that were going to the U.S. to perform "healings" were arrested.
Investigators began monitoring the group after receiving a formal complaint almost a year ago, according to local newspaper Clarín. The police also began investigating BA Group, a coaching consulting firm that presented itself as "a space of systematized philosophical learning," but investigators say is the main shell company associated with the cult.
Juan Percowicz, the 84-year-old leader of the Buenos Aires Yoga School Foundation, was also arrested at his luxurious home at a country club on the outskirts of Buenos Aires. He reportedly called himself "The Angel" or "The Master" and has been investigated by the justice department since the early 1990s.
Apart from the 19 arrested, Interpol is looking for four members of the organization in the United States that used ghost companies and foundations to buy properties to launder illicit funds.