Argentina's Minister of Economy announced his resignation earlier this month, marking a huge blow to President Alberto Fernández who continues to lose loyalists within his government.
Martín Guzmán, who served as Argentina's Minister of Economy from December 2019 to July 2022, posted his resignation letter on his social media accounts without citing any specific reasons for his departure.
"A necessary condition [to reassure the economy] was to solve the problem of unsustainable foreign debts, which burdened both the State and Argentina as a whole," said Mr. Guzmán. "That was a starting point. A necessary condition, not sufficient, to get the country out of the recessive path with the destruction of jobs and companies along which it had been traveling, and return to a path of economic and social progress."
According to analysts, the main reason for Mr. Guzman's resignation concerns an internal power struggle within the ruling "Frente de Todos" party between officials loyal to President Fernández and those loyal to Vice President Cristina Fernández de Kirchner.
Guzmán, one of the last remaining powerful loyalists of Mr. Fernandez, had asked the president to force Secretary of Energy Darío Martínez — a Fernández de Kirchner loyalist — to resign over a dispute between the Ministry of Economy and the Secretary of Energy over rate increases.
Guzman is said to have used his letter of resignation as a last-ditch effort to force the president to remove his secretary of energy, however, when Mr. Fernandez refused to sack the secretary, Mr. Guzman's resignation was accepted.
"From the experience I have lived, I believe that it will be essential that I work on a political agreement within the ruling coalition so that whoever replaces me, who will have this high responsibility ahead of him, has centralized management of the macroeconomic policy instruments necessary to consolidate the progress described and face the challenges ahead," read the letter, referencing the constant political clashes inside of the coalition.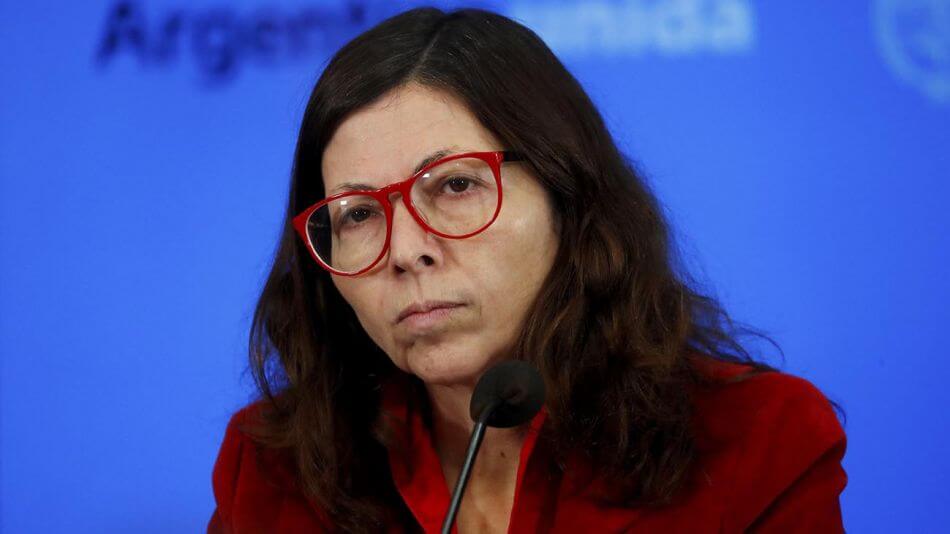 Silvina Batakis, the newly sworn Minister of Economy, is a 53-year old economist who is known for being a clear loyalist of the Vice President Cristina Fernández de Kirchner due to her 30 years of political background within the Justicialist Party and the Victory Front.
With her appointment, President Fernández is left with very few loyalists inside his own cabinet. Mr. Guzmán's departure comes after the resignation of former Minister of Productive Development Matías Kulfas after being accused of performing off the record "operations" against the Vice President by officials within the Secretary of Energy.
Both men were the president's strongest allies within his cabinet and both seem to have left after getting caught in the middle of a power struggle between Mr. Fernández and Mrs. Fernández de Kirchner.
Mr. Guzmán, a 39-year-old economist and former apprentice of Nobel Prize winner Joseph Stiglitz, was named economy minister at the start of Alberto Fernandez's administration in December 2019. He was the main architect of the last agreement to cancel the national debt with the International Monetary Fund.