The judicial holiday in Nicaragua ended on Monday January 7, which had been stalling the high-profile case wherein Argentine actress Thelma Fardin accused Juan Darthes of sexually abusing her when she was 16.

Fardin's accusation has been considered as a trigger to Argentina's #MeToo movement, with many women coming forward to share their experiences, both in the acting sector and beyond, raising awareness of the pervasiveness of sexual abuse in the Argentine culture.

The case has now been picked up by the Nicaraguan authorities, reported Infobae, and is now in the stage of "collection and broadening of evidence." After this stage it will be clear whether Darthes will be called to make a statement or whether they can ask for his extradition. Fernando Burlando, Darthes' lawyer, has stated that he will be travelling to Nicaragua to defend his client in this case. 

If the evidence against him is conclusive, then it is possible that Nicaragua will put out an international capture request for him, meaning that he will be automatically detained as soon as he leaves Brazil.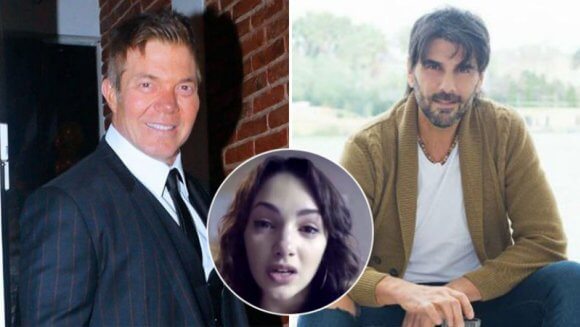 Although Darthes is currently residing in Brazil, where he is safe from extradition by Nicaraguan authorities, the situation changes if there is a further accusation against him made in Argentina. As Argentina and Brazil are both in the Mercosur trade bloc, the special relationship would allow extradition from Brazil to Argentina.

However, apart from Fardin's testimony, there has been no substantial evidence found proving that Darthes is, indeed, guilty of the crime. The accused's fate remains uncertain despite Fardin receiving strong support across social media.

Lawyer Burlando gave an extremely awkward phone interview with El Trece presenters Andrea Campbell y Sandra Borghi, where he constantly spoke over them and avoided answering many direct questions. Instead, his controversial comments caused subsequent furore on social media, as the lawyer agreed with comedian Alfredo Casero intimating that the parents were blame by saying that that he wouldn't send a child alone to Nicaragua. Burlando also referred to the media coverage of Darthes as a "linching."

"[Darthes] had to leave the country he lived in, he can never work again, it's a civil death, the media assassinated him without even seeing a single piece of evidence of what was said," he said, adding that "it is worse to be exiled than to be imprisoned."

"It's easy to put yourself on the woman's side of an argument because that's what pays, that's what sells," he added.

Despite the high-profile nature of the case, even if Darthes is found guilty there are high levels of impunity for these kinds of crime. In this specific case it will be even more difficult for Nicaraguan authorities to find any conclusive evidence as the event itself happened nine years ago.