Buenos Aires, Argentina – Argentine journalist Griselda Blanco was found dead in her home in the northern province of Corrientes on May 20. Her ex-partner has been arrested as the primary suspect, but her family denies the authorities' theories of possible suicide or domestic violence, and say her death was related to Blanco's investigation into abuses by local police.
Blanco, a 45-year-old radio journalist with the "Hablemos Claro" program that worked in the town of Curuzú Cuatiá, 600 kilometers north of Buenos Aires, was found dead last Saturday with signs of rope strangling, contusions and blood stains, local media reported.
Armando Jara, Blanco's ex-partner, has been arrested and formally accused as the main suspect in her death, although Jara claims his innocence. Blanco's family rejects this theory and claims that her murder was a consequence of the investigations she performed against local police.
"Our mother did not commit suicide, our mother was killed. She told truths that no one dared to say. They wanted to see her quiet and they couldn't," read a social media post from Lautaro Cesani, one of her sons, on Sunday.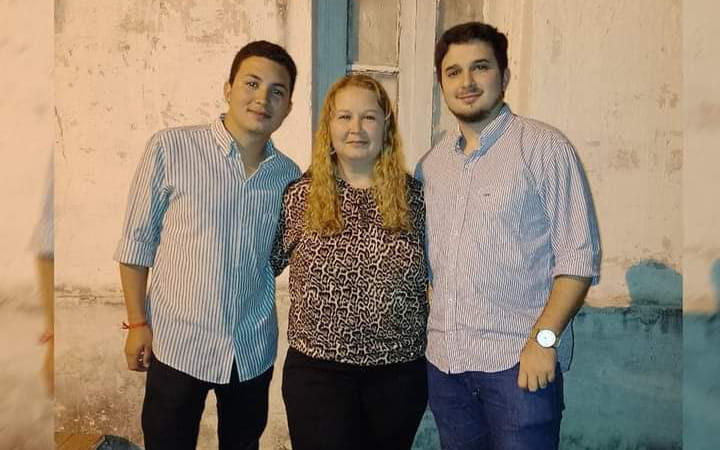 As a journalist, Blanco performed investigations into regional problems. Recently, she had exposed malpractice that led to a woman's death in the town's hospital and had previously denounced local police for abuses of power and bad performance.
Due to Blanco's position as a journalist, prosecutor María José Barrero Sahagún ordered federal police to take over the investigation into her death. According to Barrero, the victim showed "signs of defense" and said that the preliminary autopsy results show that "it is a homicide," but also added that "nothing is discarded, all the lines are being investigated."
Provincial Minister of Security Buenaventura Duarte told Radio Sudamericana that "hair was found in one of the victim's hands during the autopsy."
According to Silvia Casarrubia, Blanco's lawyer, "She constantly received threats, they tried to force her to mention her sources." She added, "One of the victim's cell phones disappeared, the one that she used for work."
Andrea Tribbia, Blanco's family's legal counselor, told the local press that they had presented information to the prosecutor's office that links "another person" apart from Jara.
On May 22, two days after Blanco's murder, her family and friends led a public demonstration in the city's downtown to demand justice and answers regarding her death.
And on May 24, journalists from the Argentine Federation of Press Workers (FATPREN) held a press conference to show solidarity and get justice for Blanco.
Authorities are awaiting conclusive autopsy results for Blanco.