Buenos Aires, Argentina — Sustained, extreme heat waves made this summer Argentina's hottest on record since registries began in 1961, according to the National Meteorological Service (SMN). The capital, Buenos Aires, also broke a 117-year-old record.
"This summer we had nine episodes of sustained heat waves, this has never happened," said Celeste Saulo, director of the National Meteorology Service and Vice President of the World Meteorological Organization in talks with Radio Cultura earlier this month.
"There have always been extreme events. What climate change is doing is moving the average of, for example, temperature. Moving it towards warmer temperatures also changed the distribution of extreme events," said Dr. Saulo. "Now there are more extreme hot events than before, that's undeniable. These extreme phenomena are more recurrent, they expose and risk us more."
Summer in Argentina lasts from December 21, to March 20.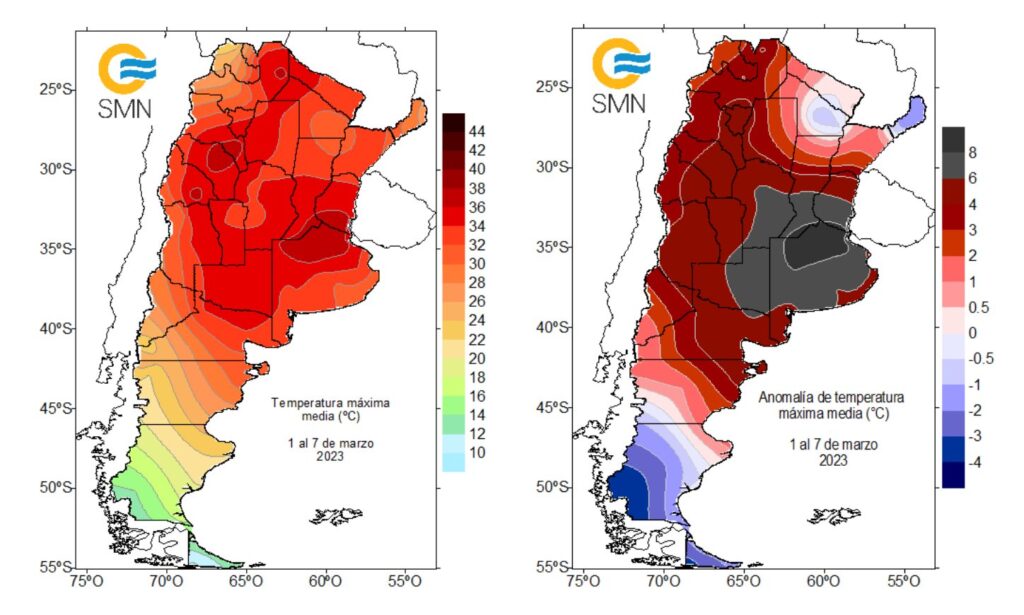 Nine heat waves have hit Argentina since November 2022, and many cities across the country broke records for the highest temperatures ever recorded for the months of February and March.
The city of Buenos Aires, broke a single-day temperature record that stood for 117 years on March 11, when the thermometer hit 38.6°C (101°F). That day was also part of a record-setting 12-day heat wave in the city — where temperatures rise and stay above 32.2ºC (90ºF).
During the heat waves, the Ministry of Education delivered bottles of cold water to public school students and in Rosario, a city 300 kilometers northwest of Buenos Aires. And a school in that city reportedly asked parents to take their kids to school in swimsuits so they could cool them down with hoses.
Although there are no confirmed deaths linked directly to the heat waves, visits to Buenos Aires hospitals by patients experiencing symptoms of heat stroke increased y 15%, according to the city's Ministry of Health. And a 21-year-old Army cadet died on March 6 of a suspected heart attack during training during the heatwave.
According to the SMN, the country sustained an extended period of drought brought on by weather phenomenon La Niña — a phenomenon where cold waters in the Pacific Ocean push the jet stream north, causing dry conditions in more southern regions.
"It's difficult for now to attribute everything to climate change," Cindy Fernández, a specialist with the SMN told AFP.
As autumn hit Argentina last week, the country has received a break from some of the extreme heat, and experts are predicting more rain and cooler temperatures in April.