Buenos Aires, Argentina — Police in Argentina have made a second arrest in the case of murdered journalist Griselda Blanco. Investigators said new evidence which led to the arrest points to a personal dispute between Blanco and a local businessman, and doesn't involve her reporting, as her family and colleagues had suggested in the days following her killing.
Darío Holzweissig, 46, a local restaurateur from Curuzú Cuatiá, a town 600 kilometers north of Buenos Aires where Blanco was found dead on May 20 with signs of strangulation, was arrested by authorities on May 25.
According to investigators, deleted text messages pulled from Blanco's phone suggest that Blanco and Holzweissig, who allegedly had business ties, may have also had an intimate relationship, and that Blanco may have been threatening Holzweissig that she'd reveal their relationship to his wife.
A review of local CCTV footage also allegedly shows Holzweissig's car near Blanco's home during the time of the murder.
Blanco's former lawyer, Silvia Casarrubia, denies the journalist was having an affair with Holzweissig, and said their relationship was purely professional. "They charged him with simple homicide, if there was a relationship, they should have charged him with femicide," the lawyer told TN.
According to national law, the substantial difference between homicide and femicide is that the latter is determined by gender reasons. "Femicide perpetuates the patterns that have been culturally assigned to women: subordination, weakness, feelings, delicacy, femininity, etc," reads the protocol for the investigation of violent deaths against women by the public prosecutor's office.
Casarrubia said that Holzweissig paid for publicity on Blanco's Facebook page that she used as her own media outlet and that he suddenly stopped paying. According to the lawyer, Blanco pressured Holzweissig for payment and even uploaded a post about him on her page, increasing the tension between the two.
"He harassed her so much that even Griselda told her children that her life was in danger and they are the ones who brought the name of the businessman to the prosecutor," said Casarrubia.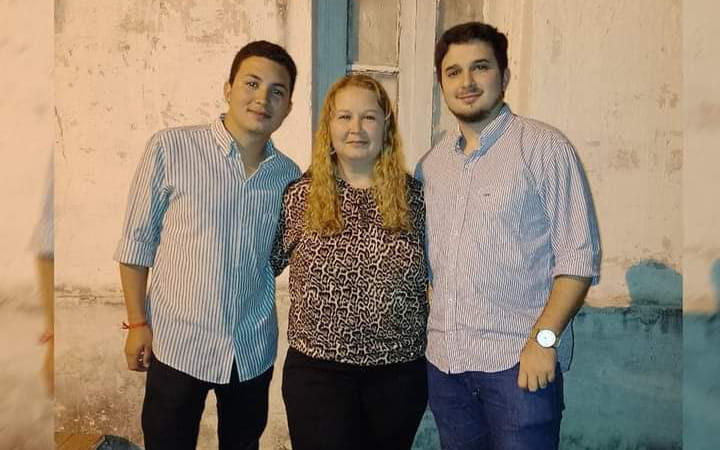 Blanco, 45, was a radio journalist with a local program called "Hablemos Claro," and she also published news on her social media. She was found dead on May 20 with signs of strangulation and beating, local media reported.
The journalist had reported on local corruption in the town, including investigations into local police for abuses of power. After her death, family members and colleagues initially said that her murder may be linked to her reporting.
Read more: Family of deceased Argentine journalist accuse local police of murder
Days after her murder, police arrested Blanco's ex-partner, Armando Jara, as the prime suspect. He was later released but authorities have said they're not ruling him out as a suspect.
Police are now awaiting Blanco's autopsy results, and it has been alleged that hair was found on one of the victim's hands.