Thousands of people gathered in Plaza de Mayo in downtown Buenos Aires on Friday afternoon to show support for Vice President Cristina Fernández de Kirchner, who suffered an apparent assassination attempt Thursday night. 
The demonstration was promoted by social organizations, workers unions and the government after President Alberto Fernández declared Friday would be a national holiday just hours after the alleged assassination attempt.
"I have arranged to declare a national holiday so that, in peace and harmony, the Argentine people can express themselves in defense of life, democracy and in solidarity with our vice president," Mr. Fernández said at the time. "The Argentine people want to live in democracy and in peace."
A stage was erected in Plaza de Mayo in front of the Casa Rosada — the President's office — and members of the administration and unions presented a document that highlighted "social peace as a collective responsibility."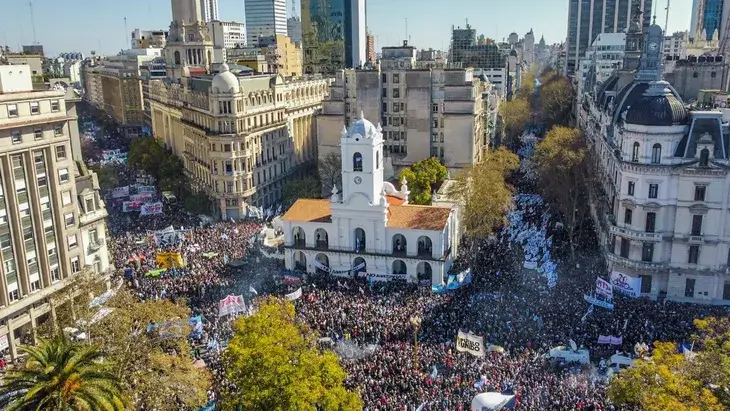 The president's decision to declare a national holiday after the attempt on the vice president's life came as a surprise and some opposition members questioned his motives.
Patricia Bullrich, president of the right-wing PRO party, tweeted last night:
"The president is playing with fire: instead of seriously investigating a serious incident, he accuses the opposition and the press, and declares a holiday to mobilize militants." She added, "He turns an individual act of violence into a political move. Regrettable."